Preparation
In a large non-stick skillet, brown bacon in 15 ml (1 tablespoon) of oil. Add bread and brown. Transfer to a plate.

In a bowl, combine eggs with 125 ml (½ cup) of broth. Set aside.

In a saucepan, soften carrots, celery, leek and garlic in remaining oil (30 ml/2 tablespoons). Season with salt and pepper. Add remaining broth (1 litre/4 cups). Bring to a boil and simmer for about 15 minutes or until carrots are tender.

In a blender, purée 500 ml (2 cups) of soup until smooth. Drizzle in egg mixture.

Transfer back to the saucepan. Add peas and mix thoroughly. Adjust seasoning. Reheat lightly. Serve immediately (do not bring eggs to a boil). Garnish with bacon croutons.
Note
Though optional, adding eggs makes this creamy soup rich in protein. Eggs are mixed with cold broth and gradually added to warm soup in the blender to prevent them from coagulating in hot soup. Reheating this soup is difficult once eggs are added.
To help you with this recipe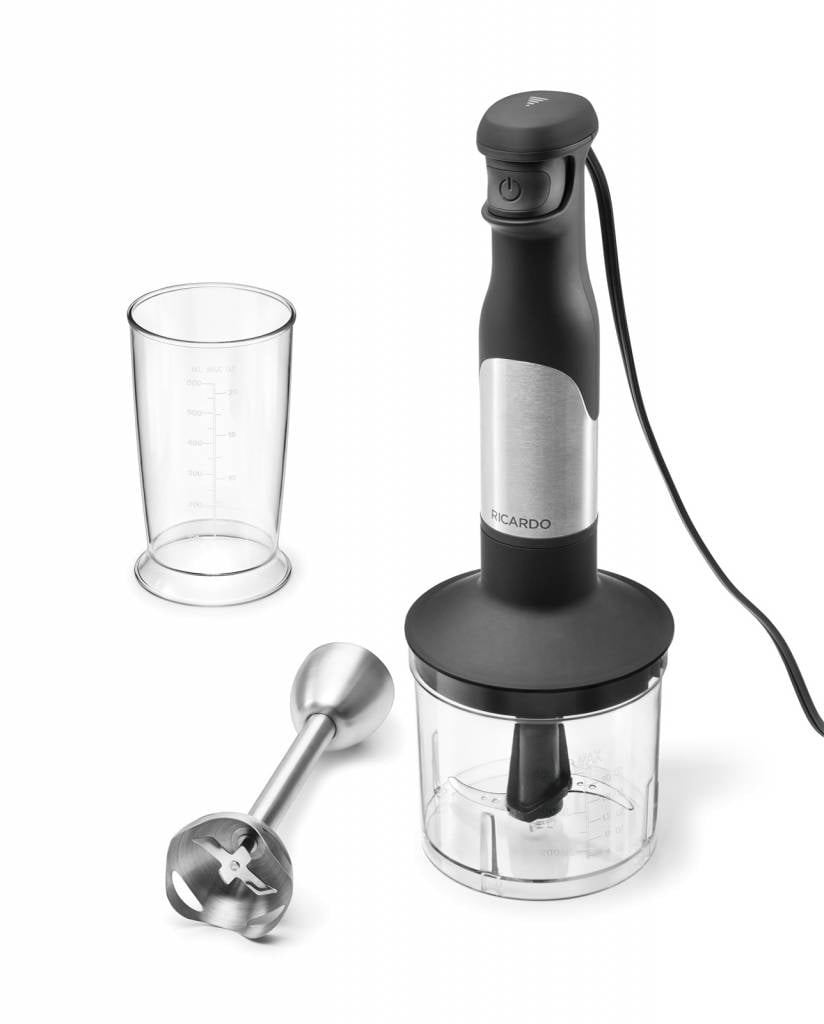 The RICARDO Hand blender features a stainless steel blender shaft that is perfect for making purées, sauces and soups directly in the cooking pot.
69.99 $
SHOP NOW