Preparation
Coleslaw
In a bowl, combine all the ingredients. Season with salt and pepper. Keep in the refrigerator while preparing the pitas.
Pitas
Preheat the grill, setting the burners to high. Oil the grate.

In another bowl, combine the chicken, oil and curry powder. Season with salt and pepper. Grill the cutlets for 2 minutes on each side or until cooked through. Let rest on a cutting board for 5 minutes, then thinly slice.

On a work surface, split the pitas in half to obtain 12 discs. For each sandwich, overlap 2 discs halfway and spread with hummus. Layer with the coleslaw, mango and chicken. Tightly roll the pitas.

Arrange the pita rolls on the grill, side by side and seam side down. Heat for 1 ½ minutes on each side.
To help you with this recipe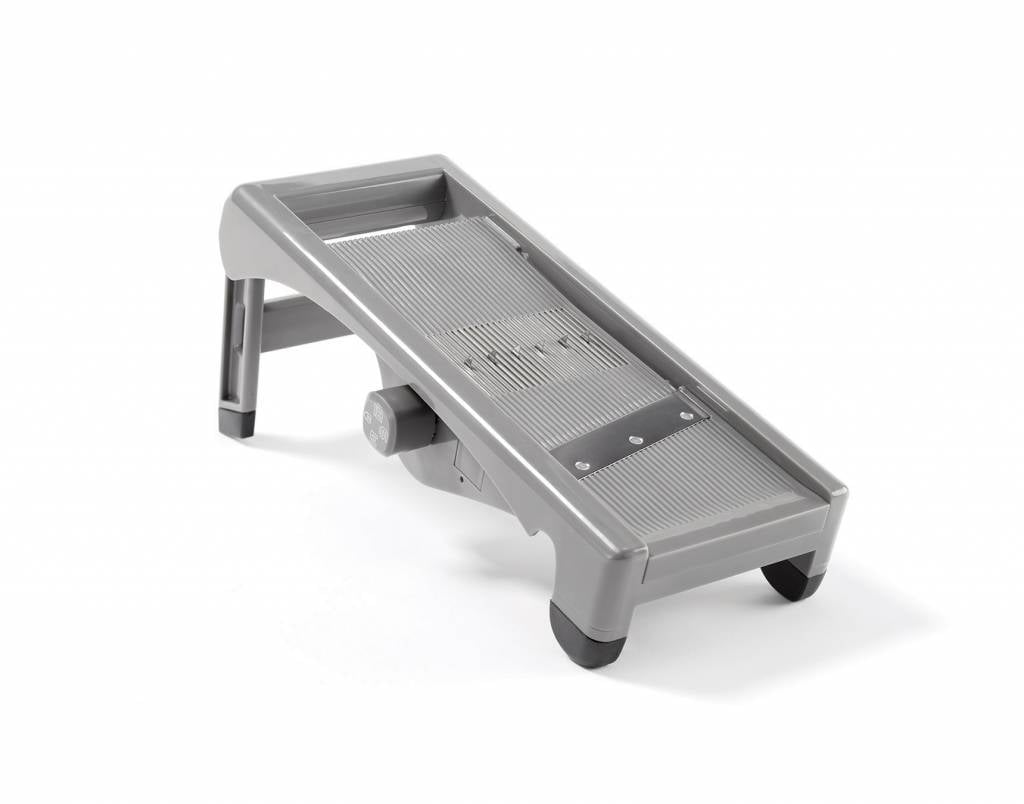 This mandolin has three different size blades that allow for rapidly and safely julienning or thinly slicing vegetables like beets, for example.
39.99 $
SHOP NOW