Ingredients
Tomato Sauce
Eggplant
Pizza
Preparation
Tomato Sauce
In a saucepan over medium heat, soften the onion and garlic in the oil. Add the tomatoes and simmer until they start to burst. With a potato masher, crush the tomatoes. Simmer for about 10 minutes. Season with salt and pepper.
Eggplant
Meanwhile, in a non-stick skillet over medium heat, brown the eggplant slices in the oil, a few slices at a time. Set aside to drain on paper towel. Season with salt and pepper.
Pizza
Place a pizza stone on the grate. Preheat the grill, setting the burners to high.

Divide the dough in half. On a floured work surface, roll out one piece of dough to a circle about 14 inches (35 cm) in diameter, with thick edges. Place the rolled-out dough on a sheet of parchment paper. Spread with 3/4 cup of the tomato sauce. Sprinkle with 1 cup of the grated cheese. Garnish with half of the cooked eggplant slices and half of the pancetta slices. Place the pizza on the pizza stone with the parchment paper. Close the lid and cook for 12 to 15 minutes, or until the crust is golden brown. Repeat with the remaining ingredients for the second pizza.
Note
If your barbecue is big enough, you can grill the eggplant while the pizza stone is heating up.
To help you with this recipe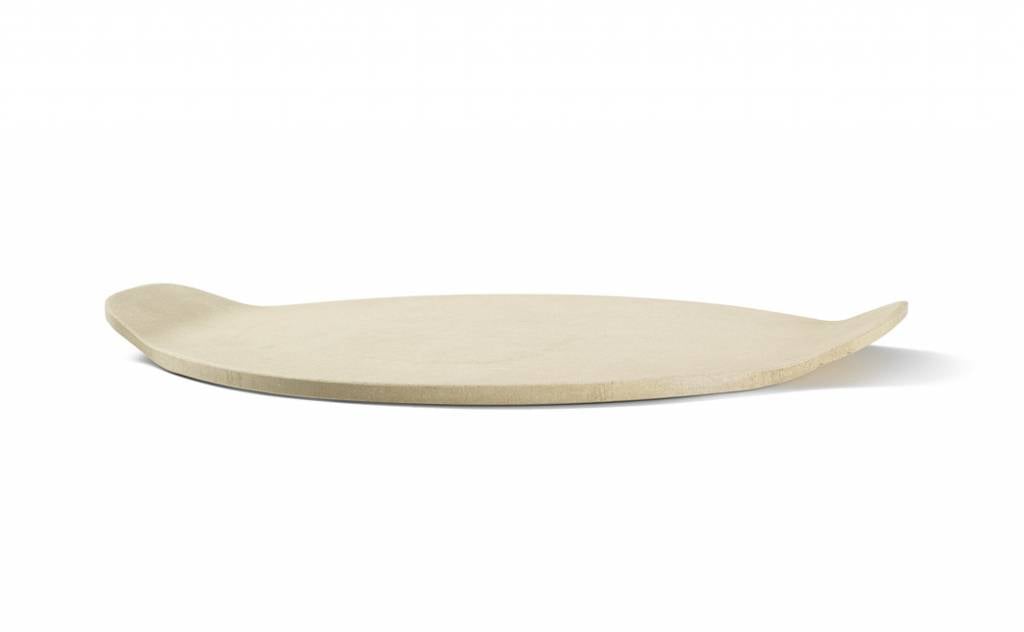 This thick pizza stone can be used in the oven or directly on the barbecue. Convenient built-in handles allow for easy transport to the table.
39.99 $
SHOP NOW