Preparation
Caramel and Vanilla Ice Cream
Split the vanilla bean quarter in half lengthwise. With the tip of a knife, remove the seeds from the vanilla pod. Set aside.

In a small saucepan, cook 60 ml (¼ cup) of the sugar and the water without stirring until the mixture turns an amber color. Add the hot cream and vanilla (pod and seeds) and stir until smooth. Set aside.

In another saucepan off the heat, combine the remaining sugar (60 ml / ¼ cup), the cornstarch and salt. Add the egg yolks and mix thoroughly with a whisk. Stir in the warm cream and milk, stirring constantly.

Cook over low heat, stirring constantly with a wooden spoon until the mixture thickens and coats the back of the spoon. Transfer to a bowl and let cool. Cover and refrigerate for about 3 hours, or place the bowl over an ice bath to cool the mixture faster. Remove the vanilla pod.
Crunchy Caramel
Line a baking sheet with a silicone mat. Set aside.

In a saucepan, bring the water, sugar and corn syrup to a boil. Cook without stirring until the mixture turns a light amber color. Immediately pour the caramel on the baking sheet and spread by tilting the sheet from one side to the other. Warning, the baking sheet will become very hot. Let cool completely. Crush the caramel by rolling the silicone mat or with a knife. Set aside.

Churn the ice cream in an ice cream maker according to manufacturer's instructions, until the ice cream is creamy and thick. Stir in the crushed caramel. Transfer to an airtight container and freeze. Let rest at room temperature for a few minutes before serving.
Note
You can omit the crunchy caramel for a good caramel and vanilla ice cream.
This ice cream must be churned in an ice cream maker.
To help you with this recipe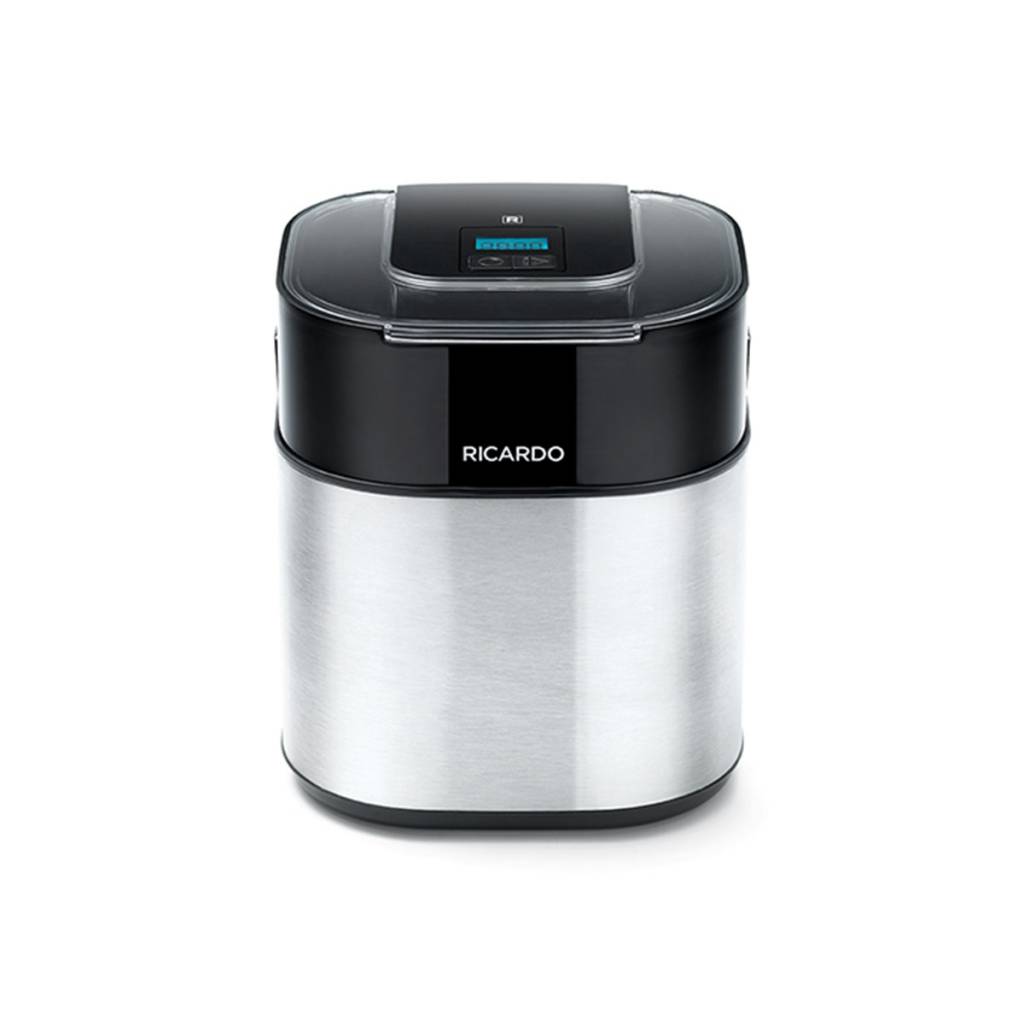 Our sleek new RICARDO ice cream maker is perfect for creating luscious ice creams, refreshing sorbets and delicious slushies in less than 20 minutes. We love the chic brushed stainless steel finish and compact size, which makes for easy storage.
74.99 $
SHOP NOW