Preparation
Cream of Corn Soup
In a large saucepan, brown the onions in the butter. Add the corn and cook for about 2 minutes, stirring frequently. Add the broth, corn cobs (they give flavour to the broth) and potato and bring to a boil. Simmer, uncovered, for about 20 minutes or until the potato is tender. Remove the cobs and discard.

In a blender, purée the soup until smooth. Strain. Add the cream. Season with salt and pepper. Keep warm.
Smoked Paprika Popcorn
Meanwhile, in a bowl, combine the popcorn and paprika. Sprinkle with fleur de sel and pepper. Divide into 6 small individual bowls or glasses.
Assembly
Serve the corn soup into shallow bowls. Garnish with the shrimp and herbs. Serve with the smoked paprika popcorn.
To help you with this recipe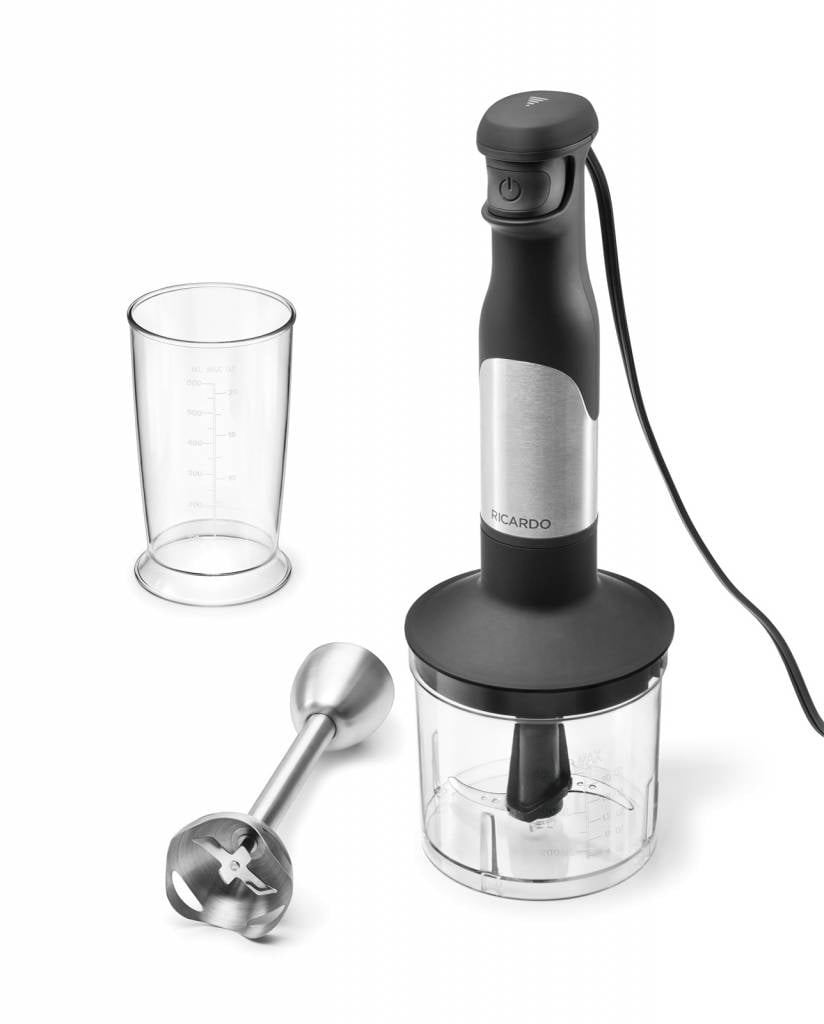 The RICARDO Hand blender features a stainless steel blender shaft that is perfect for making purées, sauces and soups directly in the cooking pot.
69.99 $
SHOP NOW