Ingredients
Strawberry Sauce
French Toast
Preparation
Strawberry Sauce
In a food processor, purée the strawberries with the sugar until smooth. You can strain the mixture through a sieve to remove the seeds. Keep the sauce in the refrigerator until ready to serve.
French Toast
In a large bowl, combine the milk, sugar, eggs and vanilla with a whisk.

Dip the bread slices, one at a time, in the egg mixture, letting them soak well. You can place the slices on a plate until ready to cook.

Place a non-stick skillet over medium-low heat. Melt half the butter. Place two slices of bread at a time into the skillet. Brown for about 2 minutes per side, turning with a spatula. Keep the French toast warm in a 95 °C (200 °F) preheated oven on a baking sheet.

Place the French toasts on a cutting board. With a small heart-shaped cookie cutter, cut out a hole in each slice. Dust with icing sugar.

Spread the strawberry sauce at the bottom of four plates and top with the French toasts.
Note
This recipe is from the My 'lil Ricardo.
To help you with this recipe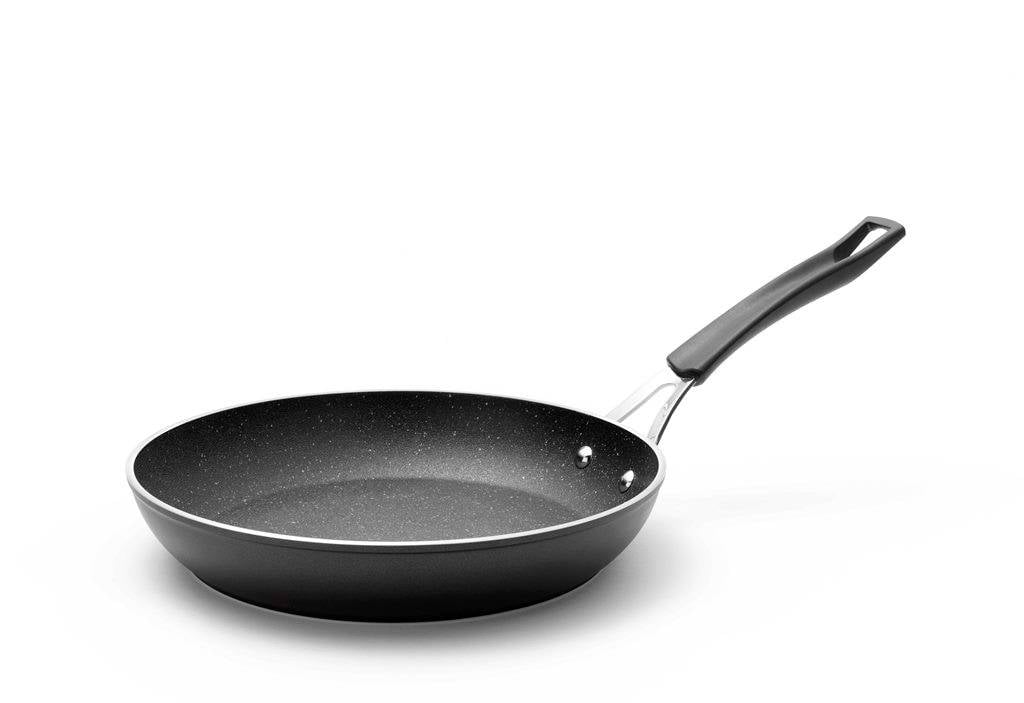 This forged aluminum frying pan is made with The Rock technology, a high-tech process that makes the pan three times more resistant than regular Teflon finish.
61.99 $
SHOP NOW