Ingredients
Crust
Topping
Preparation
Crust
In a food processor, combine the flour, sugar and salt. Add the butter and pulse for a few seconds at a time until it is the size of small peas. Add the milk and egg yolk. Pulse until the dough just begins to form into a ball. Remove the dough from the food processor and form into a disc with your hands.

Line a 43 x 30 cm (17 x 12-inch) baking sheet with parchment paper. On a floured work surface, roll out the dough into a rectangle the size of the baking sheet. Place on the sheet. Refrigerate for 30 minutes or freeze for 15 minutes.
Topping
With the rack in the lowest position, preheat the oven to 200 °C (400 °F).

In a large bowl, combine the icing sugar and cornstarch. Add the fruit and stir until the sugar has dissolved with the fruit. Scatter on the prepared dough, up to 5 cm (2-inches) from the edges. Fold the dough toward the centre.

Bake for 30 to 35 minutes or until the crust is golden brown and the juices are bubbling. Let cool completely.
Note
Off-season, if you can't find blackberries, choose blueberries or strawberries, or just add a little more plums.
To help you with this recipe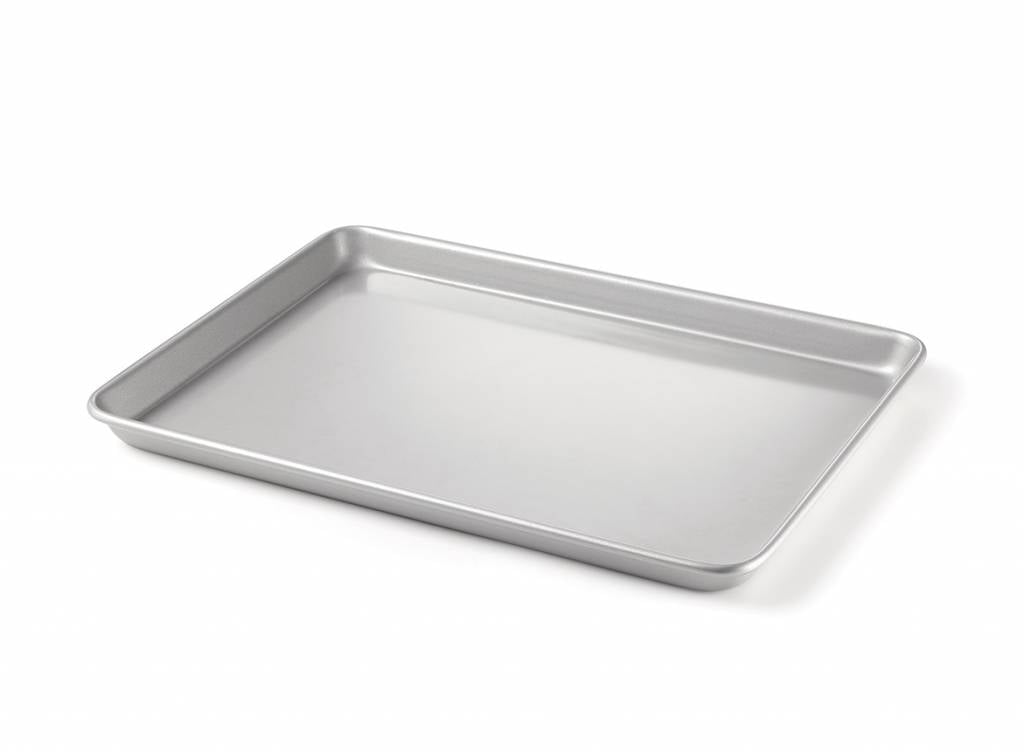 This must-have cooking accessory is perfect for baking cookies, pastries, meat or a whole meal making sheet pan dinner and getting the weeknight meal on the table fast.
25.99 $
SHOP NOW