Ingredients
Crust
Filling
Preparation
Crust
With the rack in the middle position, preheat the oven to 180 °C (350 °F).

In a bowl, combine the cookie crumbs and icing sugar. Add the butter and mix until the crumbs are completely moistened. Spread over the bottom and edges of a 23 cm (9-inch) round and 2.5 cm (1-inch) deep tart pan with a removable bottom. Press lightly. Bake for 12 minutes. Let cool completely.
Filling
In a bowl, combine the yogurt with half the icing sugar (60 ml / 1/4 cup). Set aside.

In another bowl, whip the cream with the remaining sugar until it forms stiff peaks. Set aside.

In a small microwave-safe bowl, sprinkle the gelatin over the water. Let bloom for 5 minutes. Melt in the microwave oven for about 20 seconds. Drizzle in the yogurt mixture, whisking vigorously (see note).

With a spatula, gently fold the whipped cream into the yogurt mixture. Gently fold in the fruit. Immediately pour into the crust. Refrigerate for 2 hours or until the filling has set.
Note
If using frozen berries, they should not be thawed before making the recipe.
A pie made of frozen fruit will be better on the same day while a pie made with fresh fruit will keep for up to 2 days.
Depending on the power of your microwave, gelatin will take more or less time to melt. Whisk vigorously when you stir the gelatin mixture into the yogurt or it will form small lumps. If this happens, the mixture won't be as smooth, but equally good.
To help you with this recipe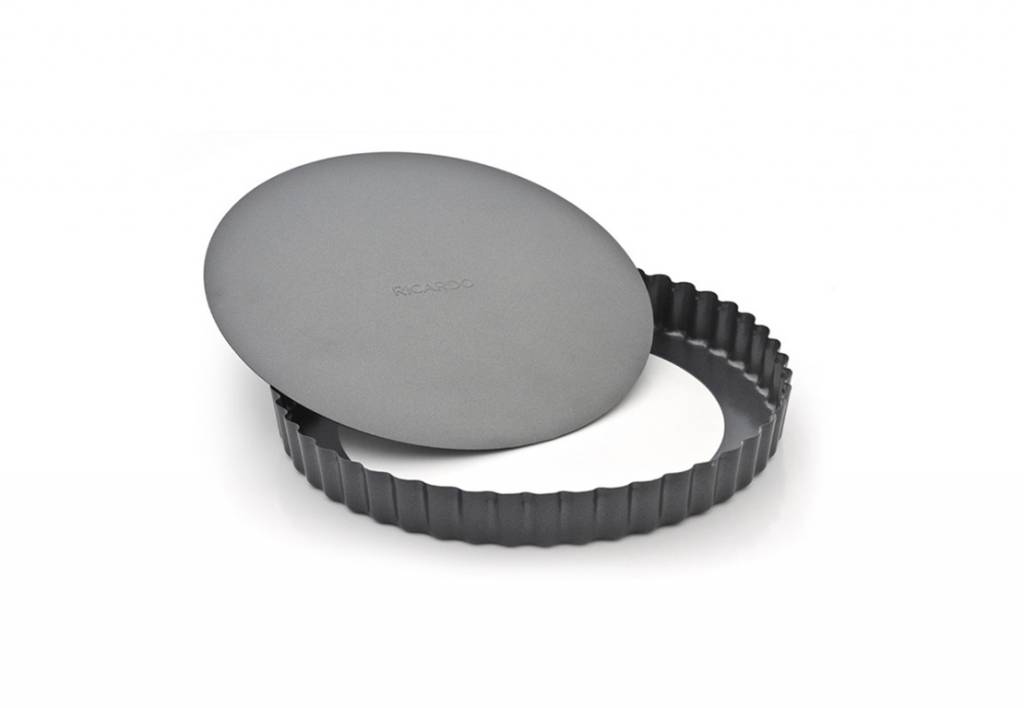 This round tart pan is perfect for baking both savoury and sweet tarts. The dark metal creates a crispy crust and the removable bottom allows for easy unmolding and cleaning.
16.99 $
SHOP NOW