Ingredients
Crust
Filling
Plums
Preparation
Crust
In a food processor, combine the flour, sugar and salt. Add the butter and pulse a few seconds at a time until its crumb is pea-size. Add the cream cheese and pulse again until the dough just begins to form. Remove the dough from the food processor and form into a rectangle with your hands.

On a lightly floured work surface, roll out the dough into a 1/8-inch (3 mm) thick rectangle. Line the dough into a rectangular 35 x 10 m (14 x 4-inch) tart plate with a removable bottom. Remove any excess dough. Refrigerate for 30 minutes or freeze for 15 minutes. With the rack in the middle position, preheat the oven to 400 °F (200 °C).

Bake for 15 to 17 minutes or until lightly browned. Let cool on a wire rack.
Filling
Reduce the oven temperature to 350 °F (180 °C).

In a food processor, combine all the ingredients until smooth. Pour the filling into the crust. Place the pie on a baking sheet.

Bake for about 15 minutes or until the filling is set but still slightly wobbly. If the crust has cooled before filling it, you may have to add 5 minutes of baking. Let cool on a wire rack. Chill for 2 hours.
Plums
In a small saucepan, bring the water, sugar and vanilla to a boil. Simmer for about 2 minutes or until the sugar has completely dissolved. Let the syrup cool. Pour into a large bowl. Add the plums and toss well.

Spread half the plums on the surface of the tart. When ready to serve, garnish with the remaining plums and a little syrup.
To help you with this recipe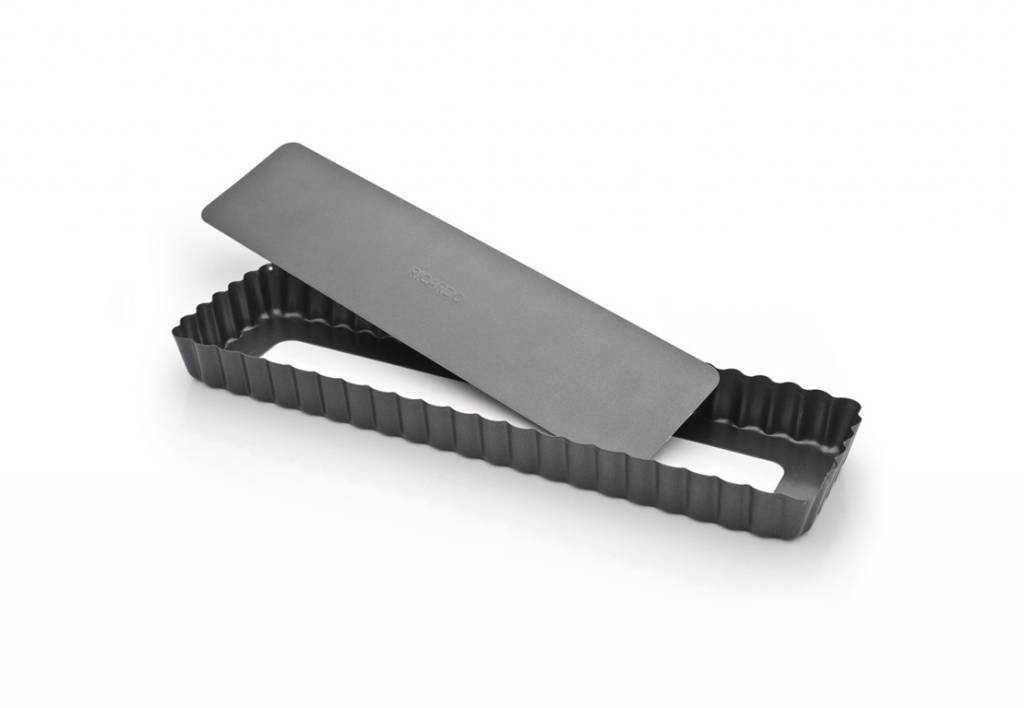 This rectangular tart pan is perfect for baking both savoury and sweet tarts. The dark metal creates a crispy crust and the removable bottom allows for easy unmolding and cleaning.
18.99 $
SHOP NOW