Preparation
Cream of Parsnip Soup
In a pot over medium heat, soften the onion in the butter until translucent. Add the parsnips, broth and milk. Bring to a boil.

Cover and simmer for about 25 minutes or until the vegetables are tender. The milk will curdle while cooking. This is normal. After being puréed in the blender, the milk will give a velvety texture to the soup without the need for cream or added fat.

In a blender, purée the soup until smooth. Return to the saucepan. Season with salt and pepper. Keep warm.
Topping
With a vegetable peeler, finely shave the broccoli florets. Use the remaining broccoli in a sauté or another soup. You will need 1/2 cup (125 ml) of broccoli "pearls."

In a small skillet over low heat, sauté the broccoli pearls for 1 minute in 1 tbsp of the oil. Set aside.

In a skillet over medium-high heat, brown the meat and garlic in the remaining oil. Set aside.

Pour the parsnip soup into bowls. Top with the broccoli, meat, cranberries and Parmesan.
To help you with this recipe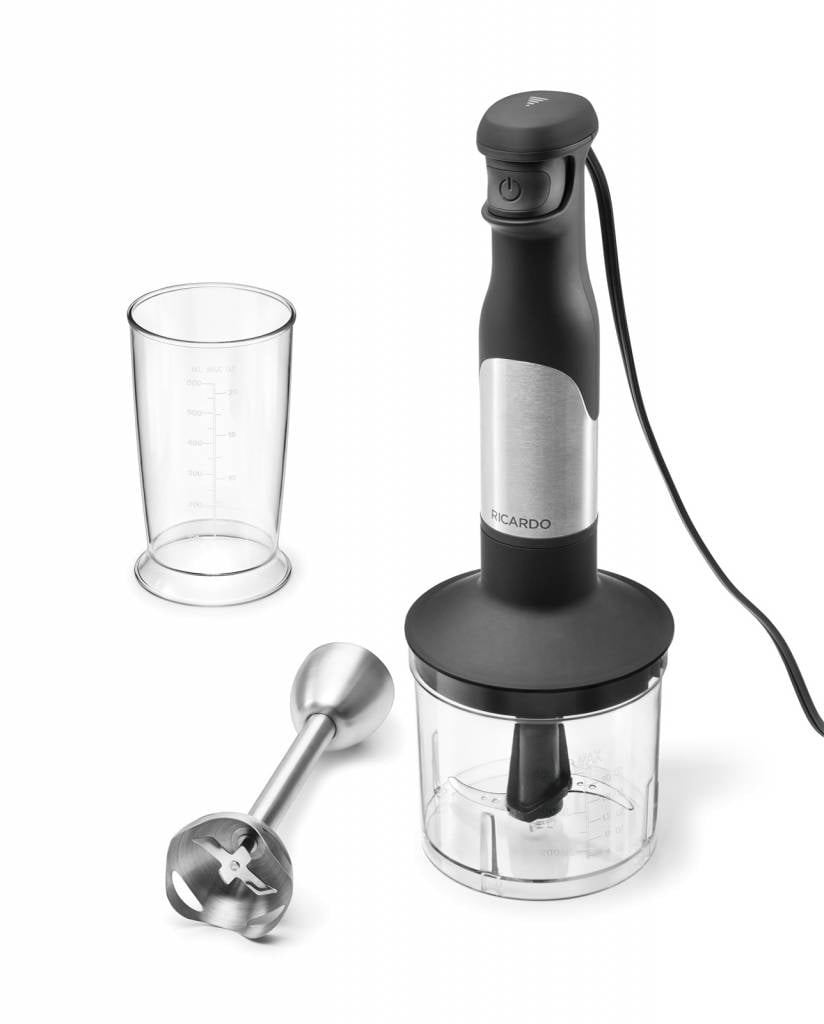 The RICARDO Hand blender features a stainless steel blender shaft that is perfect for making purées, sauces and soups directly in the cooking pot.
69.99 $
SHOP NOW