Preparation
With the rack in the middle position, preheat the oven to 400 °F (200 °C).

On a work surface, with a chef's knife or kitchen shears, remove the chicken back bone and open it flat. Place on a baking sheet.

Sprinkle the salt over the chicken skin. With the cut side of the lemon, rub the outside salt-covered skin and the inside of the chicken. Let rest for 15 minutes. Brush the chicken with 2 tbsp (30 ml) of the oil. Season with pepper.

In a bowl, place the potatoes and garlic. Drizzle with the remaining oil and season with salt and pepper. Spread around the chicken.

Bake for 25 minutes. Add the tomatoes. Bake for 45 minutes or until the potatoes are tender and a thermometer inserted into the thigh of the chicken without touching the bone, reads 180 °F (82 °C).

Add the chorizo and cook under the broiler for about 5 minutes or until the chicken and chorizo are well roasted.

Right out of the oven, drizzle the chicken and vegetables with the cooking juices. Serve with a green salad.
To help you with this recipe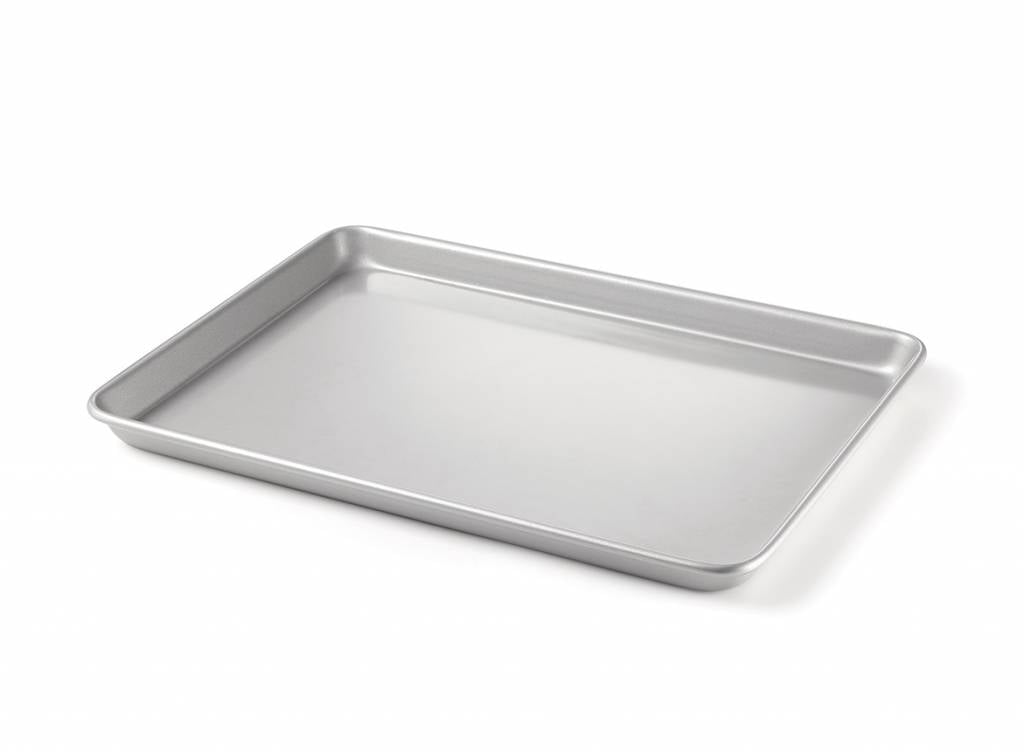 This must-have cooking accessory is perfect for baking cookies, pastries, meat or a whole meal making sheet pan dinner and getting the weeknight meal on the table fast.
25.99 $
SHOP NOW