Preparation
Coconut Crumble
Line a baking sheet with parchment paper.

In a bowl, combine the melted chocolate with the remaining ingredients until well coated. Spread on the prepared sheet and refrigerate for about 15 minutes or until the chocolate has set.
Grilled Banana
Preheat the grill, setting the burners to high. Oil the grate.

Lightly oil the bananas. Grill the bananas on both sides starting with the cut side. Continue cooking on the skin side until the flesh is tender, about 5 minutes.

In four serving plates, place the bananas. Garnish with the caramel and coconut crumble.
Note
The coconut crumble will keep for up to one week in an airtight container in a cool, dry place.
To help you with this recipe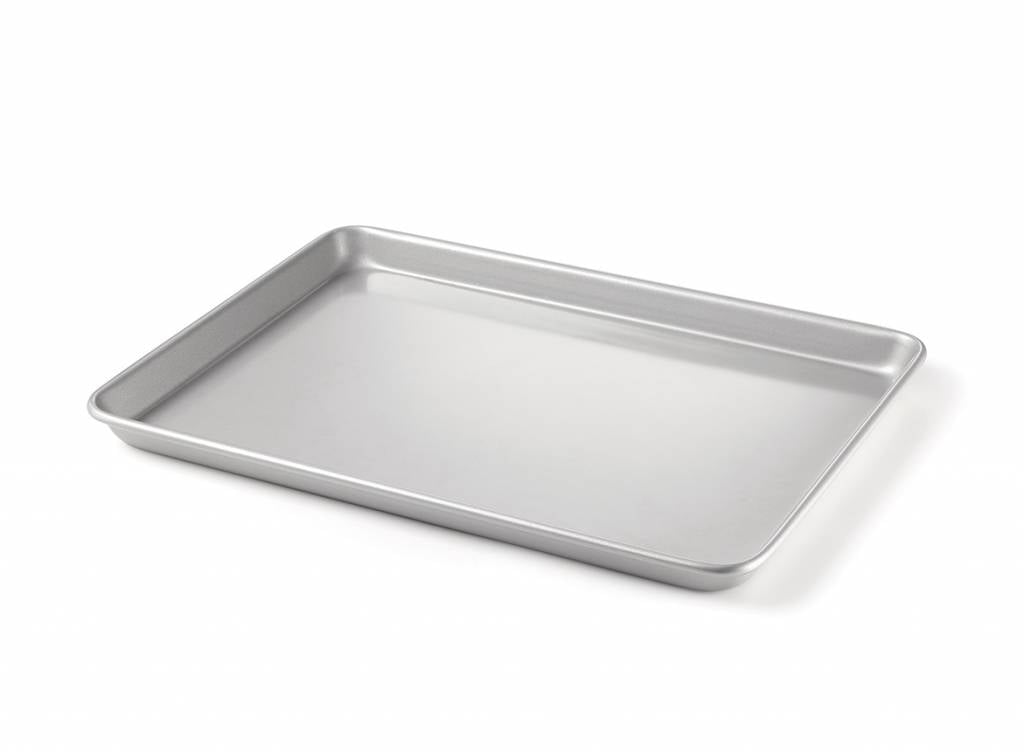 This must-have cooking accessory is perfect for baking cookies, pastries, meat or a whole meal making sheet pan dinner and getting the weeknight meal on the table fast.
25.99 $
SHOP NOW