Preparation
Thread the pineapple, mango, banana and lychees on the skewers, alternating fruits. Place a slice of starfruit at the end of each skewer. Arrange the skewers on a serving platter.

Squeeze the clementine quarters to drizzle the juice on the skewers.

Decorate the plate with the remaining starfruit slices.
Note
To keep the bananas from browning, drizzle them with a little lemon juice.
To help you with this recipe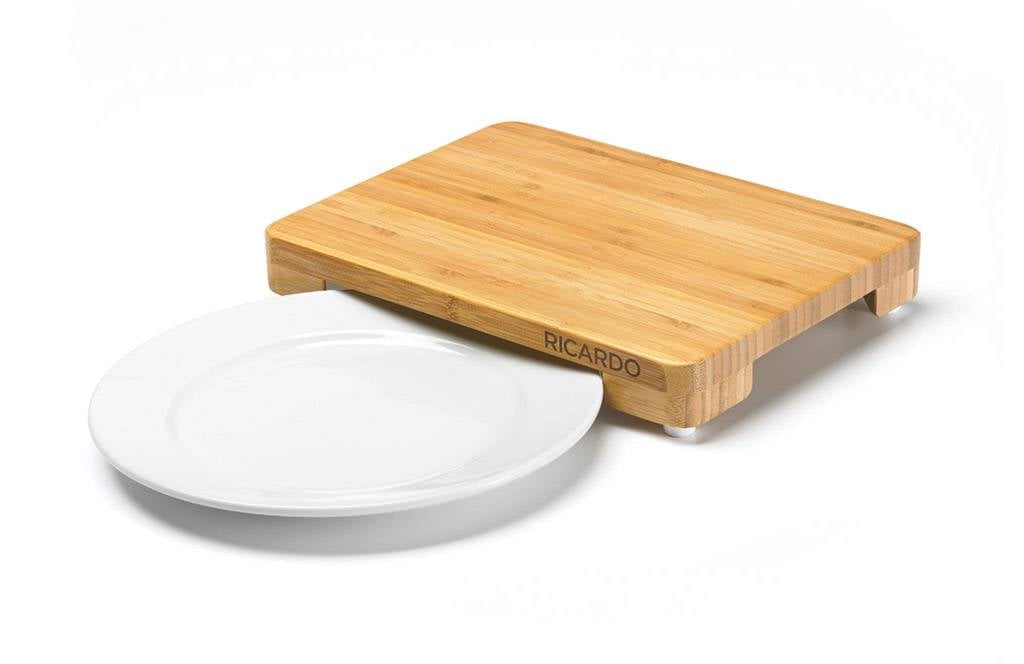 The shape of this cutting board allows for the ingredients, once cut, to be pushed on a plate placed under the side handles. It can also be used as a service platter for sushi, cheeses and cold cuts.
24.99 $
SHOP NOW