Ingredients
Sauce
Chicken
Preparation
Sauce
In a small pot over medium heat, brown the garlic and spices in the oil. Add the remaining ingredients and bring to a boil while whisking. Simmer over low heat for 5 minutes or until the sauce has thickened and reduced by half. Keep warm.
Chicken
With the rack in the middle position, preheat the oven to 400°F (200°C).

Place the chicken on a non-stick baking sheet or one lined with parchment paper. Cover with oil. Season with salt and pepper.

Bake for 35 to 40 minutes or until the meat separates easily from the bone, basting the chicken with the pan juices halfway through cooking. Set aside.

Preheat the barbecue, setting the burners to high. Oil the grate.

Grill the vegetables until tender crisp. Grill the chicken for 1 minute on each side. Brush the chicken with a little sauce and continue cooking for 1 to 2 minutes.

Serve the chicken legs with grilled vegetables. Drizzle with the sauce. Serve with rice, if desired.
To help you with this recipe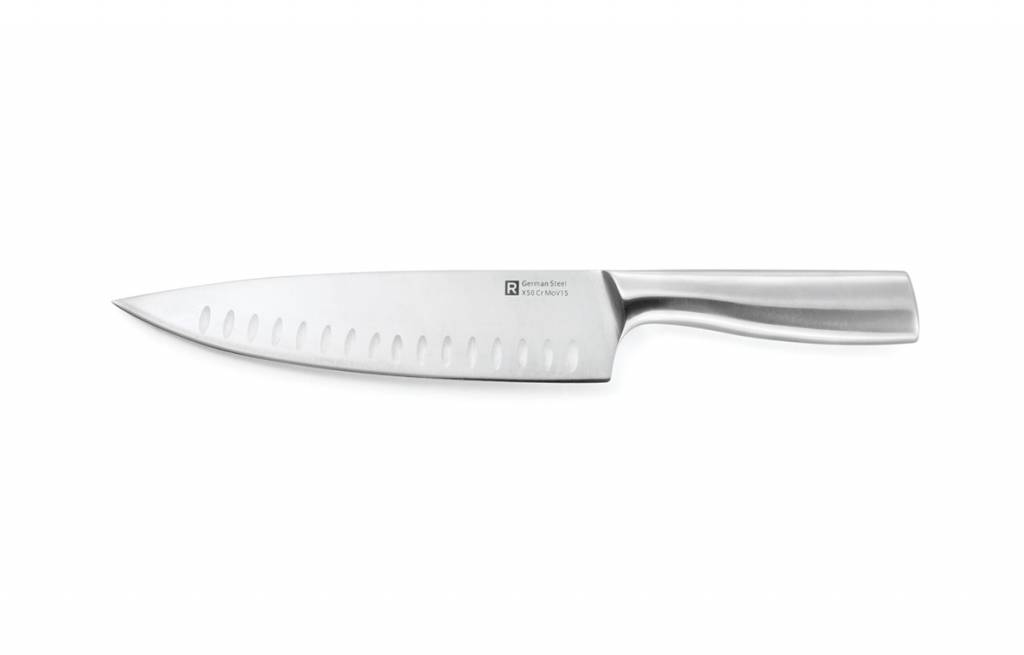 This chef's knife was designed by RICARDO's Test Kitchen staff. Its weight and ergonomic handle are perfectly balanced. The sharp blade provides perfect cuts, while its bevelled grooves ensure meat will not stick to it.
54.99 $
SHOP NOW