Ingredients
Cream of Potato Soup
Garlic Chips
Mussels
Preparation
Cream of Potato Soup
In a pot over medium heat, brown the garlic in the oil. With a slotted spoon, remove the garlic and set aside on a plate. In the same pot, soften the leeks in the garlic oil until translucent. Add the potatoes, broth and browned garlic. Bring to a boil.

Cover and simmer for about 25 minutes or until the potatoes are tender.

In a blender, purée the soup until smooth. Return to the pot. Season with salt and pepper. Keep warm.
Garlic Chips
In a small saucepan, fry the garlic in the oil until crisp and lightly browned. Be careful not to burn the garlic as it may become bitter. Drain on paper towels. Set aside.
Mussels
In a large pot, bring the wine and shallots to a boil. Add the mussels. Cover tightly and simmer for about 3 minutes or until all the mussels have opened. Discard any that remain closed. Keep 12 whole mussels with their shells. Shell the remaining mussels and add to the warm soup.

Pour the potato soup into bowls. Garnish with the reserved mussels and garlic chips.
To help you with this recipe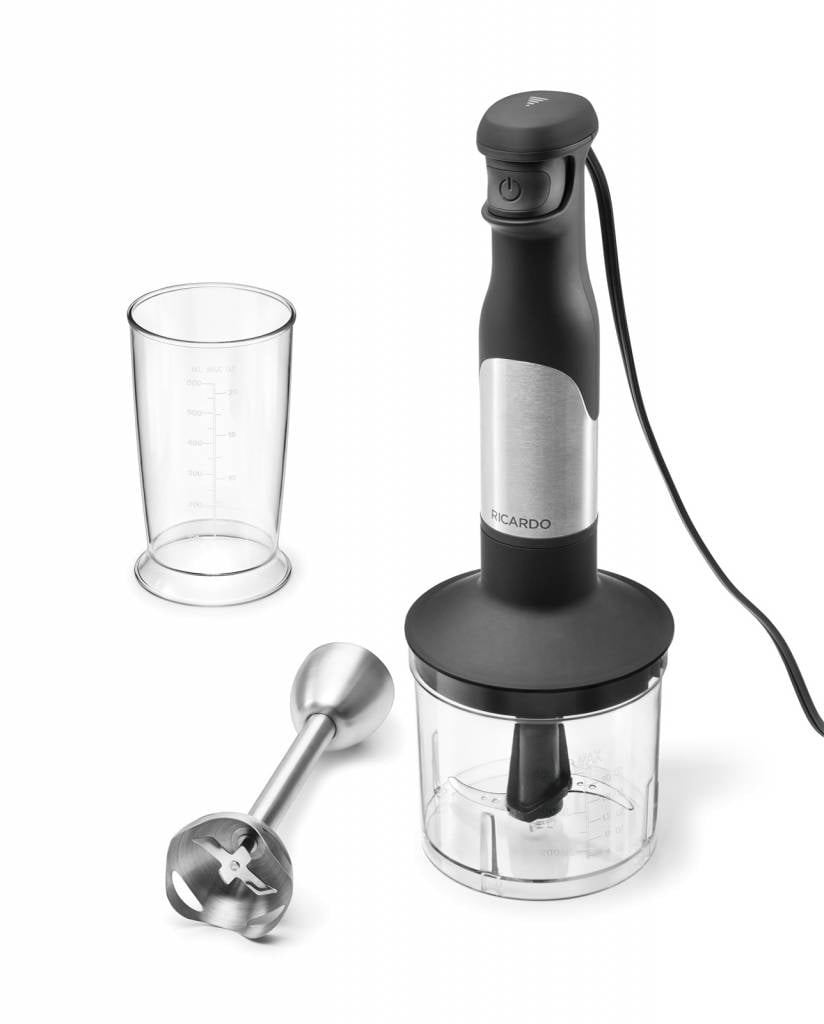 The RICARDO Hand blender features a stainless steel blender shaft that is perfect for making purées, sauces and soups directly in the cooking pot.
69.99 $
SHOP NOW