Preparation
Rice
In a bowl, cover the rice with water. Let soak for 10 minutes. Drain.

In a saucepan, bring the rice and water (3 cups) to a boil. Cover and reduce the heat to low, and cook for 35 minutes, or until all the water has been absorbed and the rice is tender. Remove from the heat. Let rest, covered, for 5 minutes.
Shrimp and Tofu
Preheat the grill or a grill skillet to high heat. Oil the grate.

Grill the slices of tofu on both sides. Cut the tofu into sticks and set aside in a bowl. Slice the shrimp in half lengthwise and set aside in the same bowl. Add the rice vinegar, mirin, dill, fish sauce, oil and sambal oelek. Toss with the tofu and shrimp, and set aside.

Divide the rice between 4 bowls. Top with the tofu, shrimp, cucumber and mango. Sprinkle with mint and drizzle with the remaining vinaigrette.
Note
Day-old brown rice actually works best in this recipe. The texture is firmer, less creamy, which enables it to mix better with the other ingredients.

Shrimp still in the shell? No problem. Just poach them for 1 minute in salted boiling water. The shell will be easy to remove and the shrimp will be juicy and tender.
To help you with this recipe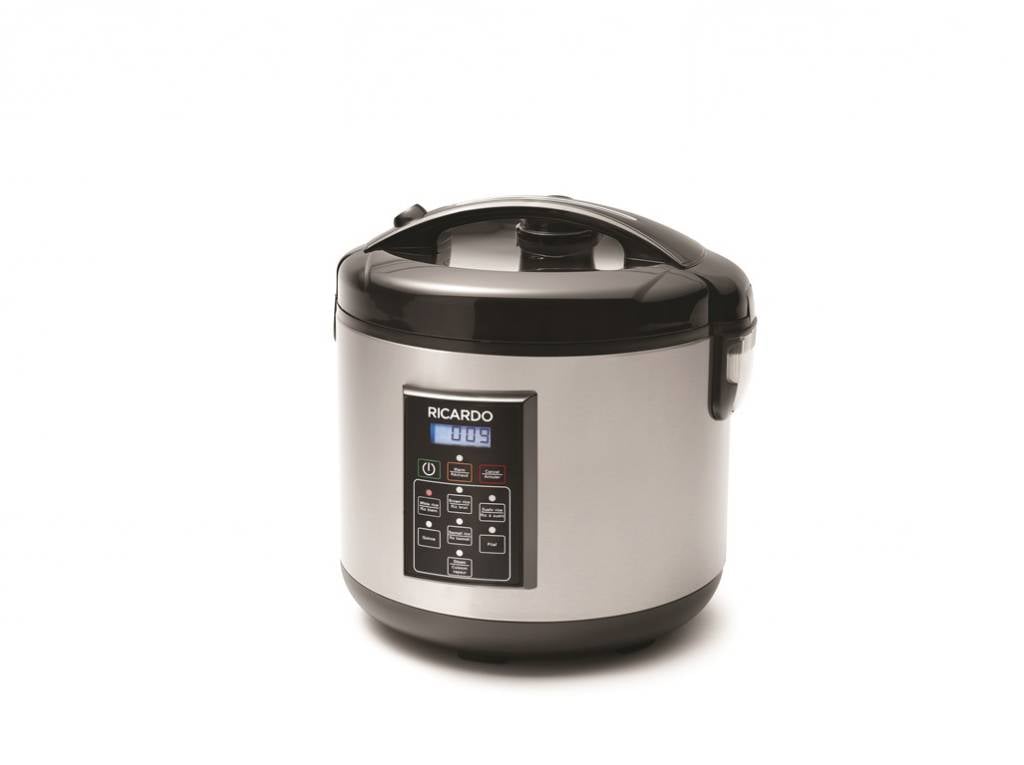 This rice cooker is perfect for cooking white, brown, sushi and basmati rice, as well as barley and quinoa, in both small and large quantities.
69.99 $
SHOP NOW