Preparation
On a work surface, slice and discard both ends of the oranges. Cut the oranges into quarters. Cut off and discard the white membrane in the centre of the oranges. Remove any seeds. Slice the quarters crosswise into thin triangles.

In a small saucepan over medium-high heat, combine the oranges, water and sugar and bring to a boil. Simmer over low heat for about 1 hour and 30 minutes or until a candy thermometer reads 222°F (106°C) or until the marmalade thickens when checked using the cold plate test (see note).

Pour into airtight containers, or into sterilized jars for longer storage. Fresh marmalade will keep for several weeks in the refrigerator. It can also be frozen.
Note
The cold plate test
This test is a way to check that jams and jellies have the right consistency. Before you start cooking, place a small plate in the freezer. After the suggested cooking time, remove the pan from the heat to stop cooking and spoon about 1 tsp of jam on the cold plate. Return the plate to the freezer and let cool for 1 to 2 minutes. The jam should thicken. If not, continue cooking and repeat the cold plate test every few minutes.
To help you with this recipe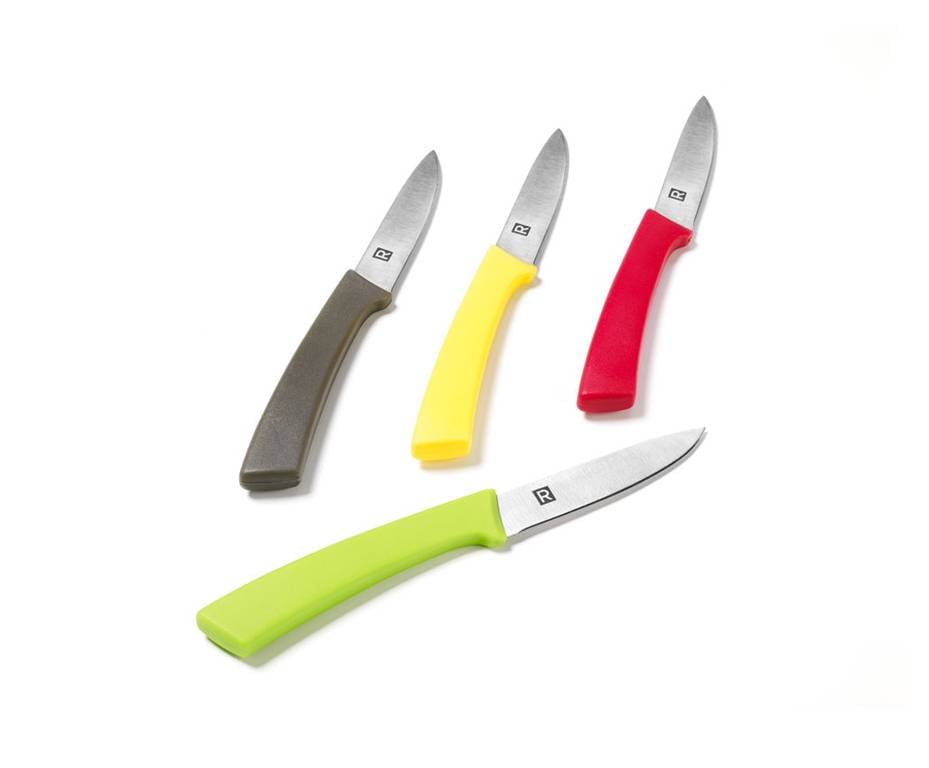 These versatile and brightly coloured knives were created for everyday cooking. Their stainless steel blade can easily peel and slice fruits and vegetables.
15.99 $
SHOP NOW