Preparation
On a work surface, cut off and discard one end of the cucumbers. With a mandoline, cut the cucumbers into 1/8-inch (3 mm) thick slices. Cut off and discard the other end (which tend to soften the canned pickles). You will obtain about 16 cups of cucumber slices. Place in a large bowl. Repeat with the onions. Add and toss with the cucumbers, bell peppers and coarse salt. Let marinate for 3 hours at room temperature. Rinse and drain thoroughly.

Meanwhile, prepare the lids and jars in boiling water.

In a large pot, bring the sugar, vinegar and spices to a boil. Add the drained vegetables. Bring to a boil once again, stirring a few times. Remove from the heat.

Spoon the vegetables and syrup into the hot jars, leaving 1 inch (2.5 cm) of space at the top. Remove air bubbles with a non-metallic utensil and wipe the rim of the jar with a clean cloth.

Centre the lids (discs) on the jars and screw the rings down until the point of resistance, then tighten another eighth-turn, without forcing.

Place the jars upright on the canning rack in the pot of hot water. Make sure the jars are covered by at least 1 inch (2.5 cm) of water. Cover. Bring to a boil over high heat. From the moment the water starts to boil, continue processing for 15 minutes.

Remove the jars from the water.
Note
Pickling cucumbers are small cucumbers that are readily available in season, namely in August and September.
To help you with this recipe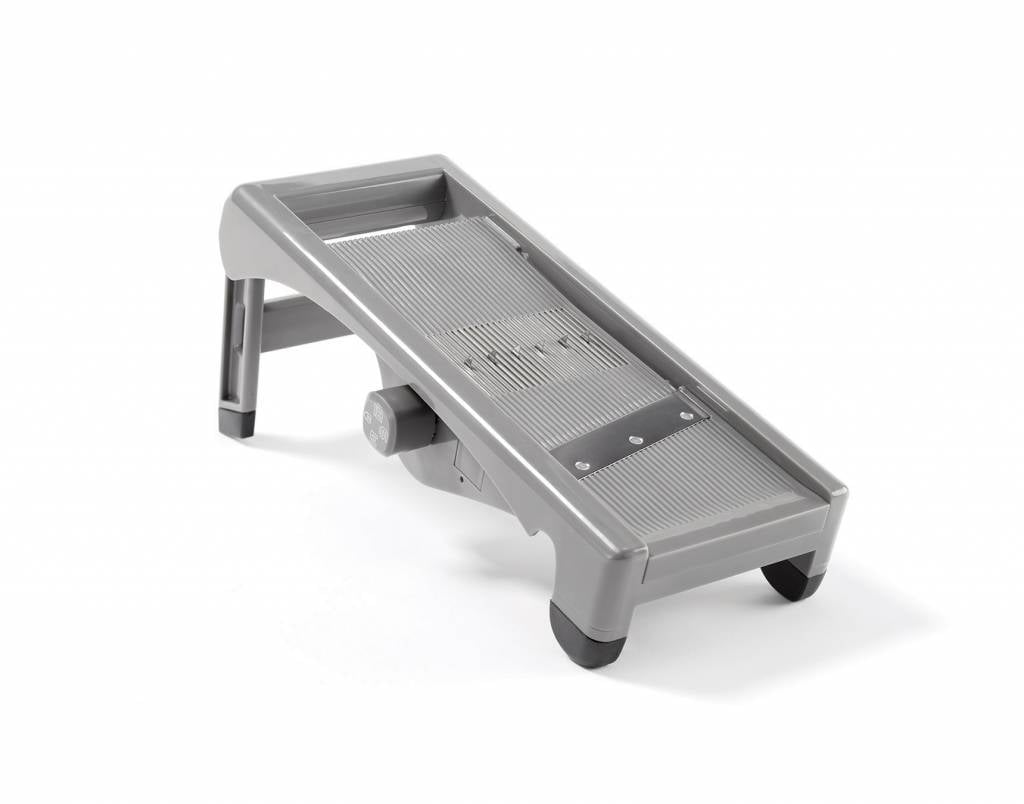 This mandolin has three different size blades that allow for rapidly and safely julienning or thinly slicing vegetables like beets, for example.
39.99 $
SHOP NOW