Preparation
With the rack in the highest position, preheat the oven to 425°F (210°C). Line two baking sheets with silicone mats or parchment paper.

In a food processor, combine the flour, sugar, baking powder, baking soda and salt. Add the butter and pulse until the butter forms pea-sized pieces. Add 1 cup (250 ml) of the buttermilk, and pulse until just blended.

On a lightly floured work surface, using a rolling pin, roll out the dough into a 16-inch (45 cm) square. Arrange the blueberries over the dough. Roll the dough into a long cylinder and press it flat to a thickness of 1 1/4 inches (3 cm) while keeping it 16 inches (45 cm) long. Cut the dough into 7 rectangles, then cut each rectangle diagonally into triangles. Place on the prepared sheets, or freeze at this point.

Brush the scones with the remaining buttermilk and sprinkle with the coarse sugar.

Bake one sheet at a time for 18 minutes or until the scones are golden brown. (Bake frozen scones for about 23 minutes.) Let cool.
Note
We tried this recipe with frozen blueberries. The result: purple dough. Best to avoid.
To help you with this recipe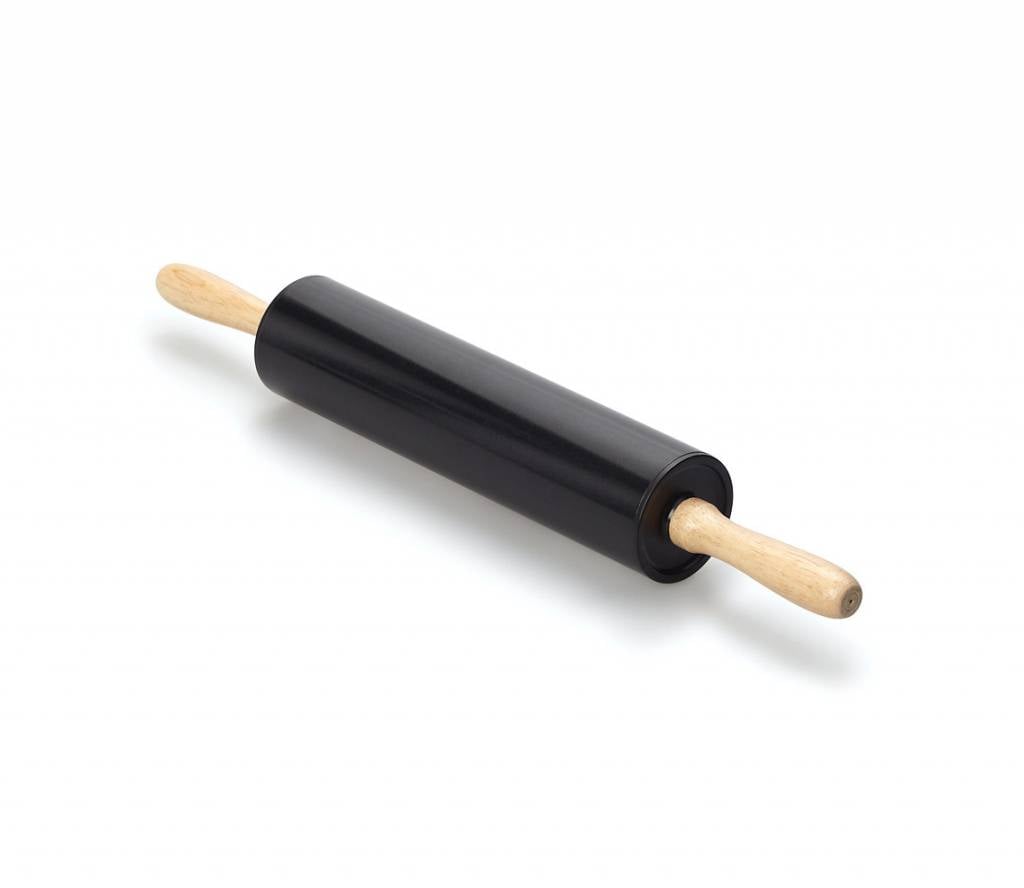 Every good cook should have this rolling pin in their kitchen. It is worthy of professional pastry chefs. This rolling pin is non-stick and solid, and hard wood handles provide stability and comfort.
20.99 $
SHOP NOW