Preparation
In a large non-stick skillet over high heat, brown the onion and garlic in the oil. Deglaze with the white wine and reduce until almost dry. Add the tomato and chorizo. Continue cooking over medium-low heat for about 3 minutes or until it thickens slightly. Lightly season with salt and pepper. Add the parsley. Let cool.

With an oyster knife and a thick cloth, shuck the oysters and detach the meat from the shell (see video here). Place the oysters on a baking sheet covered with coarse salt to stabilize the shells.

With the rack in the upper third of the oven, preheat the broiler.

Spoon the topping over the oysters (about 1 tbsp per oyster). Sprinkle with the cheese.

Broil in the oven for 2 to 3 minutes or until the cheese is golden brown. Serve immediately.
Note
Grating a tomato is a quick way to process the juice and flesh. Cut the tomato in half horizontally. Over a shallow dish, grate each half on the flesh side, right up to the skin (which you then discard). A medium tomato provides about ½ cup (125 ml) of juice and pulp.
To help you with this recipe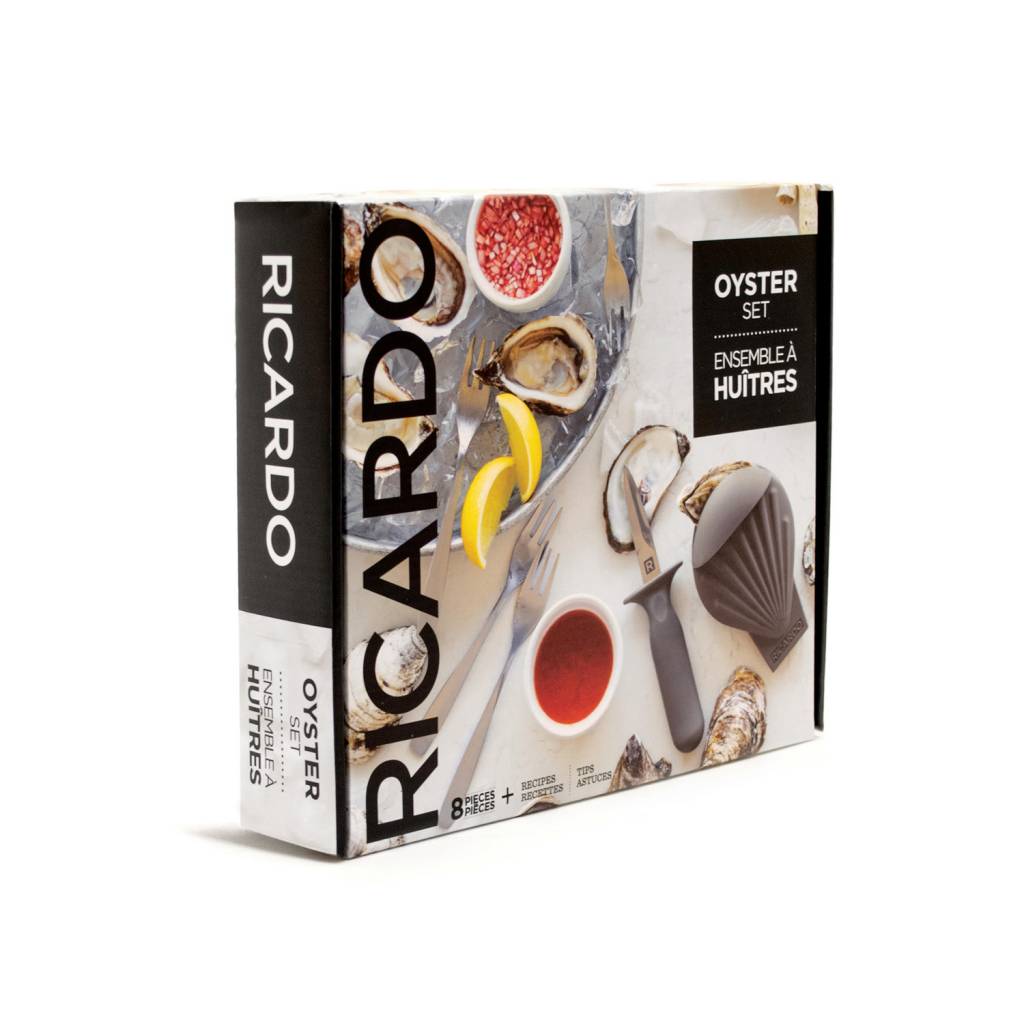 The RICARDO oyster set was specially designed for shellfish lovers! It comes with a convenient oyster holder with a non-slip coating and finger guard, providing for safe shucking. The sturdy bevelled blade of the oyster knife lets you easily tackle the toughest oyster shells.
39.99 $
SHOP NOW