Halfway between a chocolate-covered berry and a Turtle®, these delectable bites celebrate holiday flavours by mixing the tender toothsome appeal of dry apricots with the crunch of a whole almond. Dip them in the highest quality dark chocolate (70% cocoa or higher) for results even your third cousin once removed will approve of.
Preparation
Line a baking sheet with parchment paper or a silicone mat. Set aside.

With a small knife, cut into the apricots on one side and insert an almond into the middle of each apricot. Close the apricots by pressing slightly.

With a fork, dip each stuffed apricot in the tempered chocolate, covering them completely. Place on the baking sheet. Let rest for about 1 hour at room temperature (or 15 minutes in the refrigerator) or until the chocolate has hardened. If desired, decorate with sliced roasted almonds or a drizzle of milk or white chocolate.

The Chocolate-Covered Apricots will keep in a resealable container in a cool, dry place for about 3 weeks.
To help you with this recipe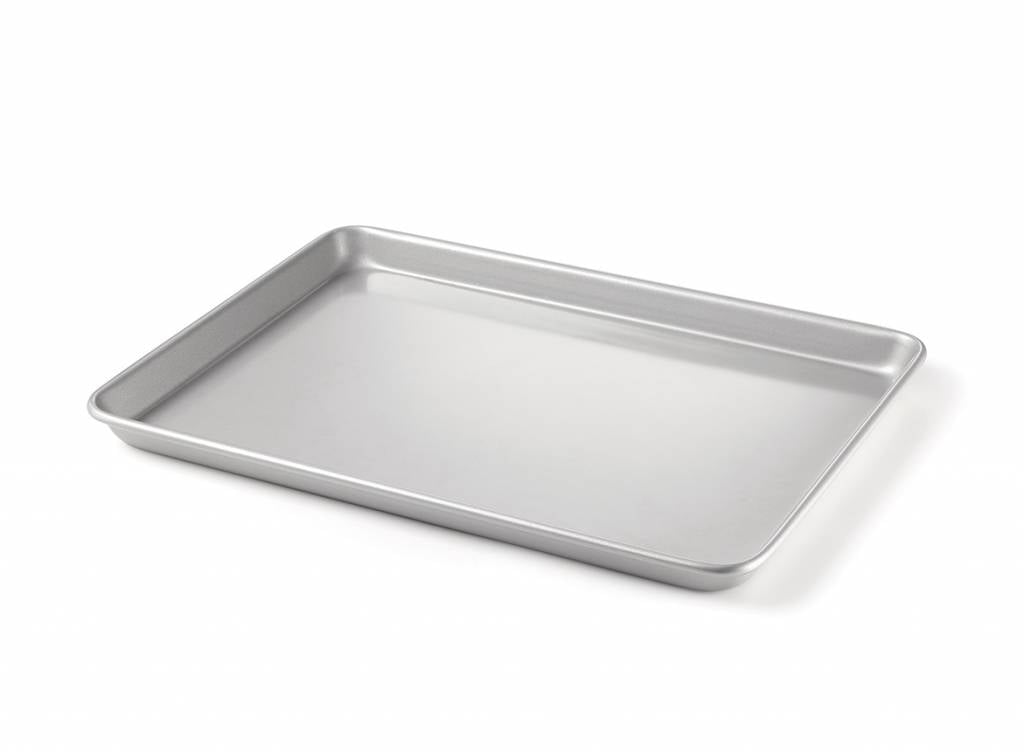 This must-have cooking accessory is perfect for baking cookies, pastries, meat or a whole meal making sheet pan dinner and getting the weeknight meal on the table fast.
25.99 $
SHOP NOW