Preparation
With the rack in the middle position, preheat the oven to 350°F (180°C). Line a baking sheet with parchment paper.

In a food processor, place the flour, corn flour and oats. Process to a fine powder. Add the peanut butter and egg and mix until smooth. Add the water and mix again until it forms into a ball. On a work surface, knead the dough for 1 minute to give it elasticity.

On a work surface lightly floured with whole wheat flour, roll out the dough to a 1⁄4-inch (5 mm) thick sheet. Using a bone-shaped cookie cutter, cut out the biscuits. Reuse the scraps. Place the biscuits on the baking sheet.

Bake for 20 minutes or until the biscuits begin to turn golden brown and have fully dried. Let cool completely. Store in airtight bags or cookie tins.

The biscuits will keep for several weeks in a cool, dry place.
To help you with this recipe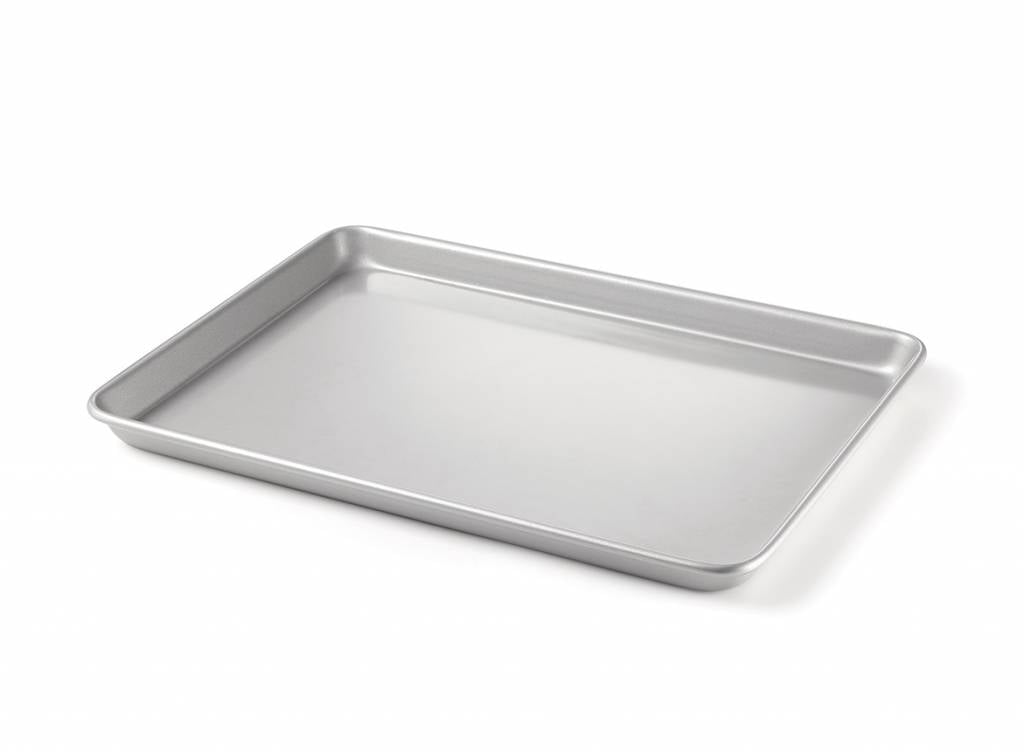 This must-have cooking accessory is perfect for baking cookies, pastries, meat or a whole meal making sheet pan dinner and getting the weeknight meal on the table fast.
25.99 $
SHOP NOW