We like salt-crusted fish because it concentrates the flavour—and you can't beat the wow factor. Smashing through the crust to reveal the juicy flesh inside is the perfect moment to casually mention to your guests how easy it really is: The casing is simply a mix of whipped egg whites and coarse salt. We're hooked on serving it with a sauce vierge (think Mediterranean salsa) made with bell pepper, celery, tomato, chives, olive oil and a snappy splash of balsamic vinegar.
Preparation
Fish
With the rack in the middle position, preheat the oven to 500°F (260°C). Line a baking sheet with aluminum foil.

In a bowl, beat the egg whites with an electric mixer until stiff peaks form. With a wooden spoon, stir in the salt. Set aside.

Stuff the cavity of the fish with the green onion, garlic, bay leaves and thyme.

On the baking sheet, spread a third of the salt mixture to the approximate dimensions of the fish. Place the fish on the salt and completely cover with the remaining salt mixture.

Bake for 25 minutes or until the salt crust is golden brown.
Sauce Vierge
Meanwhile, in a bowl, combine all of the ingredients.

Break the crust around the fish. With a fork, gently detach the skin from the fish and remove the fillet. Remove the central bone, pulling it away from the tail toward the head. Remove the bottom fillet.

Serve with the sauce vierge.
To help you with this recipe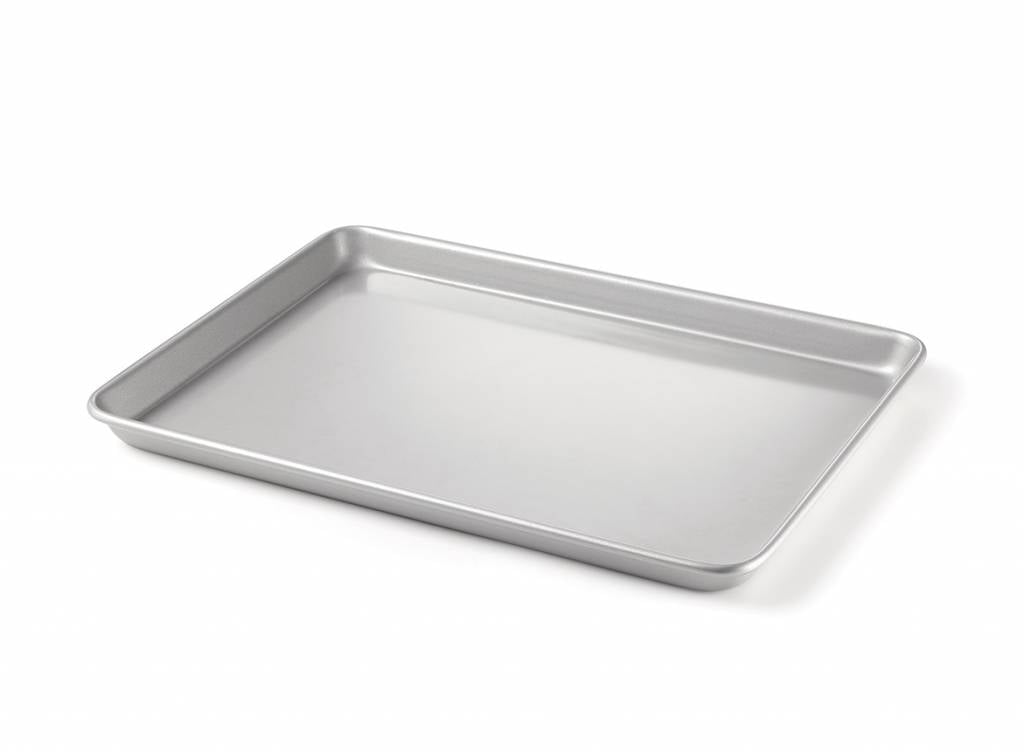 This must-have cooking accessory is perfect for baking cookies, pastries, meat or a whole meal making sheet pan dinner and getting the weeknight meal on the table fast.
25.99 $
SHOP NOW