A soft-boiled egg encased in savoury sausage? This British classic, guaranteed to brighten up any brunch, gets a refreshing twist nestled in green beans.
Ingredients
Eggs
Breading
Preparation
Eggs
Fill a small saucepan three-quarters full with water. Bring to a boil then reduce to a simmer. With a spoon, gently place the eggs in the simmering water. Cook for 5 minutes, then cool in an ice bath. This may be done the day before. Drain. Gently remove and discard the shells. Set the eggs aside on a plate.

In a bowl, combine the sausage meat, green onion and mustard. Divide and shape the mixture into 4 thin discs. Holding a disc in your hand, place a peeled egg onto the centre of each disc and shape to completely cover the egg. Repeat with the remaining ingredients. This step may be done the day before.
Breading
Preheat the oil in a deep fryer to 350°F (180°C). Line a baking sheet with paper towels.

Place the flour in a shallow dish. Beat the egg in another. In a third dish, place the bread crumbs. Dip one egg at a time in the flour. Shake to remove any excess. Coat with beaten egg. Repeat the process and then coat with bread crumbs. Shake to remove any excess. Set the breaded eggs aside on a plate.

Gently place the breaded eggs into the hot oil. Fry for 3 to 4 minutes, turning during cooking, or until golden brown (see note). Watch out for splattering. Drain on the paper towels.

When ready to serve, cut the egg in half with a serrated knife. Serve with Green Bean Remoulade.
Note
Be extra cautious when frying. Although the eggs are covered with breading, the sausage layer may release water and cause the hot oil to foam.
To help you with this recipe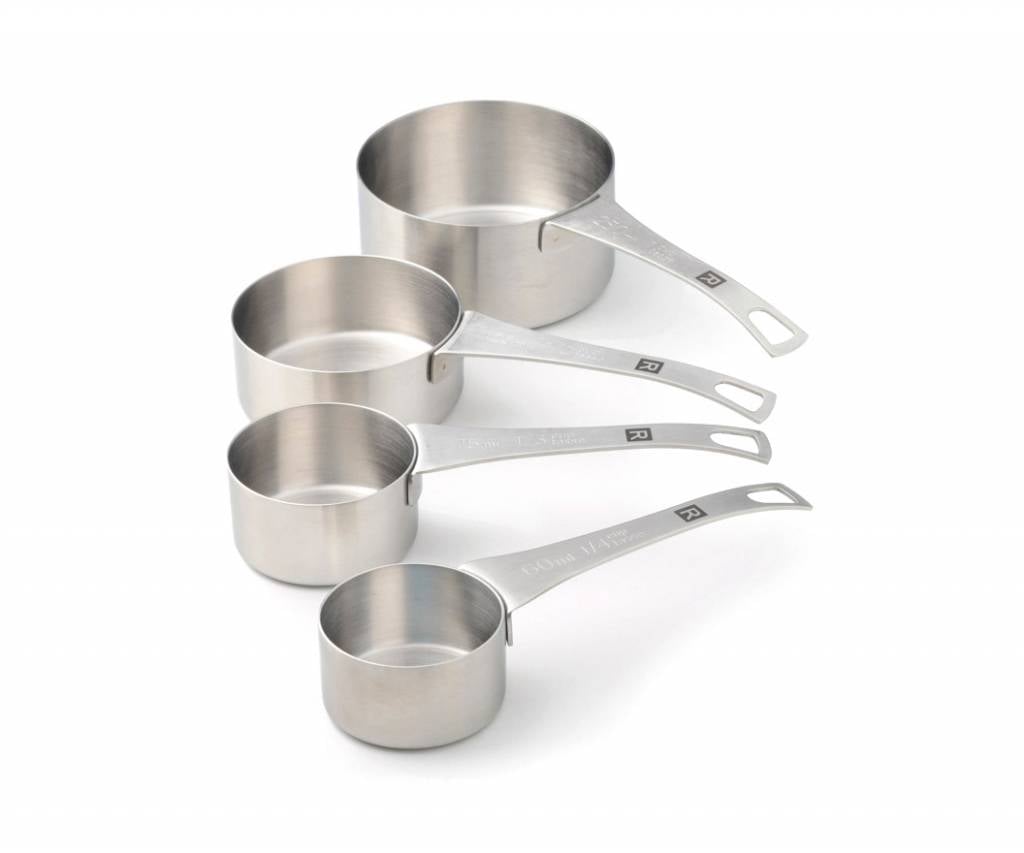 This set of 4 stainless steel measuring cups will measure ingredients with precision. Professional grade quality, these cups can be inserted into each other for easy storage.
35.99 $
SHOP NOW