A baker's recipe is typically something you put in the oven at the crack of dawn—when bakers start work—and serve at night after it's spent the day slowly roasting. Our simplified version, inspired by scalloped potatoes, combines caramelized onions, thyme and broth for layer upon layer of rich, savoury potato goodness. The best part? The slow cooker does all the work!
Preparation
In a large non-stick skillet over high heat, brown the onions in the oil. Add the thyme. Season with salt and pepper. Set aside.

Line the bottom of the slow cooker with a third of the potato slices. Season with salt and pepper. Cover with half of the onions. Continue with a third of the potatoes and the remaining onions. Drizzle with the broth and finish with the remaining potatoes. Press lightly. Season with salt and pepper. Brush with the melted butter.

Cover and cook on Low for 6 hours. It can be maintained on Warm for up to 4 hours.
To help you with this recipe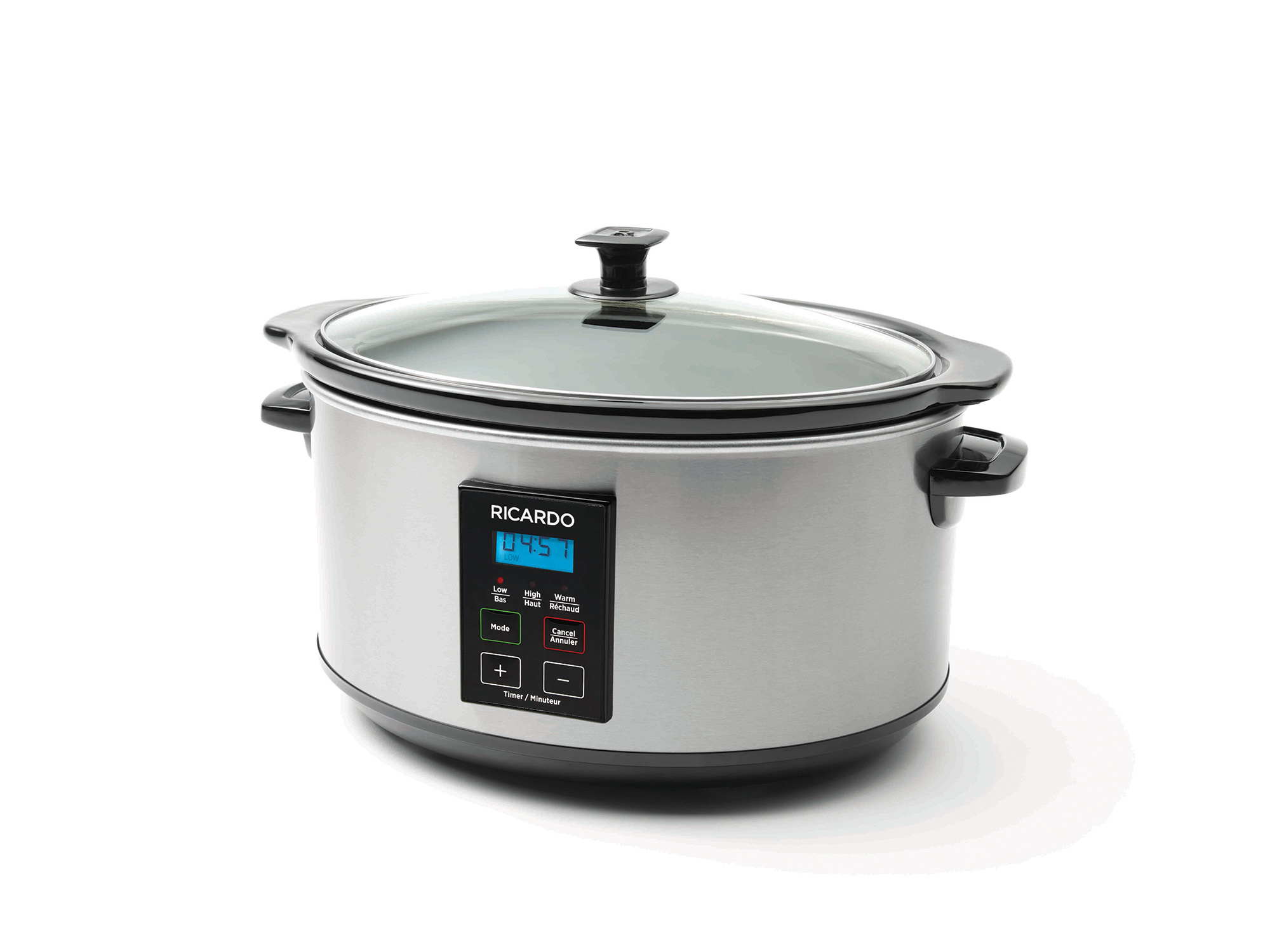 This slow cooker is the must-have kitchen appliance for every busy family. The size of this slow cooker is perfectly adapted to RICARDO recipes.
69.99 $
SHOP NOW