It may be the colour of the Grinch, but this silky cream of asparagus is anything but stingy: it's rich in fibre, a key component in helping people with diabetes regulate their blood sugar levels.
Ingredients
Cream of Asparagus and Basil Soup
Toast
Preparation
Cream of Asparagus and Basil Soup
Cut the asparagus into pieces. In a large pot of salted boiling water, cook ½ cup (60 g) of the asparagus tips until al dente. Cool in ice water. Drain and set aside for garnish.

In the same pot over medium heat, soften the onion and garlic in the oil. Add the potato and chicken broth. Bring to a boil. Cover and simmer for about 20 minutes or until the potato is tender. Add the remaining asparagus. Cover and continue cooking for about 4 minutes or until the asparagus is tender.

In a blender, purée until smooth. Season with salt and pepper.
Toast
In a bowl, combine the cottage cheese and pesto. Spread the mixture on the bread slices and top with the asparagus tips and basil leaves.

Ladle the soup into bowls. Garnish with basil leaves and pesto. Serve with the toast.
Note
per serving › Carbohydrate 17 g / Fibre 3 g
To help you with this recipe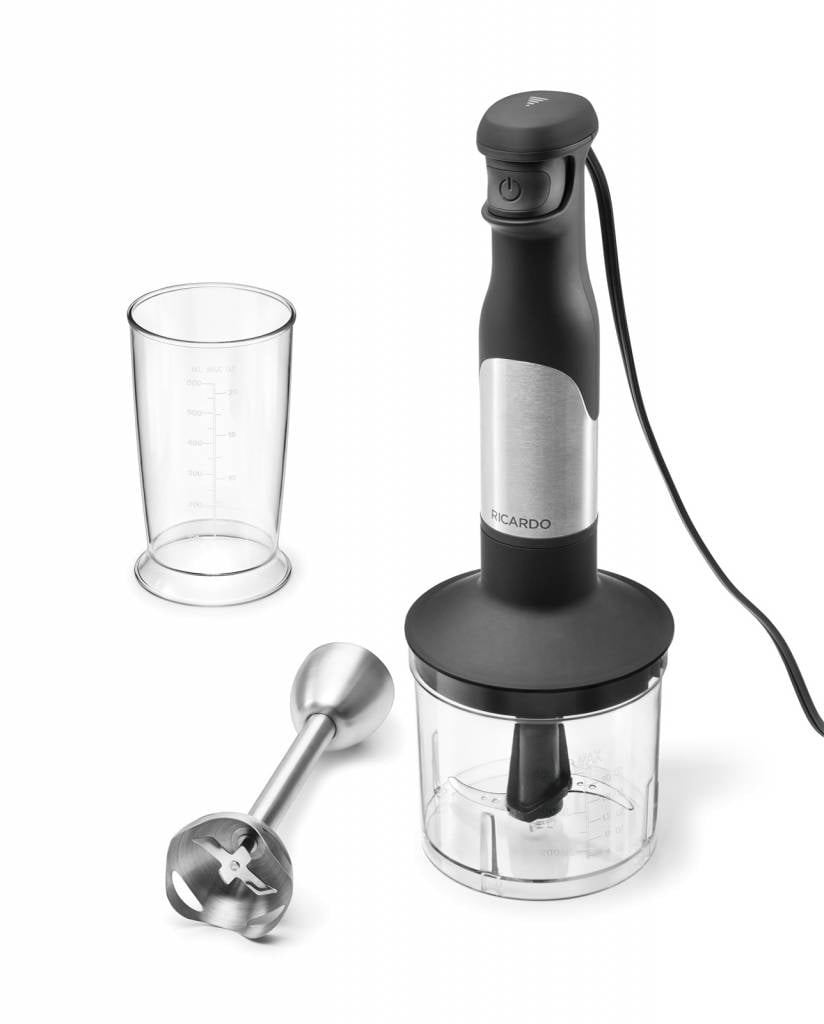 The RICARDO Hand blender features a stainless steel blender shaft that is perfect for making purées, sauces and soups directly in the cooking pot.
69.99 $
SHOP NOW