This silky soup can easily be prepared ahead of time and frozen. On the day of, add the cilantro garnish just before serving. It's especially cozy ladled into small mugs—perfect for fireside sipping.
Ingredients
Cream of Pea Soup
Pesto Oil
Topping
Preparation
Cream of Pea Soup
In a small saucepan over medium heat, soften the onion in the oil. Add the potato and chicken broth. Bring to a boil. Cover and simmer for about 20 minutes or until the potato is tender. Add the green peas and continue cooking for 2 minutes.

In a blender, purée until smooth. Transfer back into the saucepan. Season with salt and pepper.
Pesto Oil
Meanwhile, in a small bowl, combine the oil and pesto. Strain through a fine sieve. Set aside.
Assembly
Ladle the soup into cups. Garnish with a drizzle of pesto oil and cilantro leaves. Serve with a lime wedge and a pinch of Espelette pepper.
Note
Frozen peas are a great choice for an easy-to-prepare soup. They don't need to be shelled and are very inexpensive.
To help you with this recipe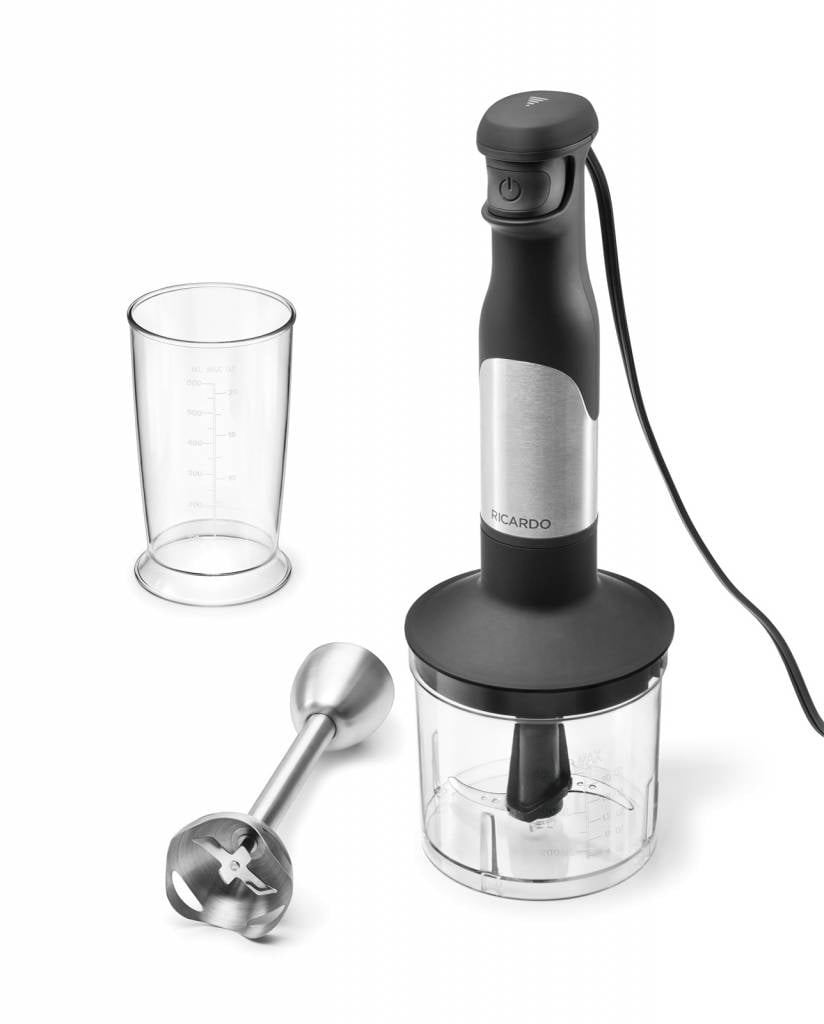 The RICARDO Hand blender features a stainless steel blender shaft that is perfect for making purées, sauces and soups directly in the cooking pot.
69.99 $
SHOP NOW