Although this recipe may seem ordinary at first glance, just wait until you experience the magic that zucchini, vinegar and mint make when mixed together.
Preparation
With a mandoline, cut the zucchini into 1/8-inch (2 mm) thick round slices.

Place the flour in a shallow dish. Dredge the zucchini slices in the flour and shake to remove any excess.

In a large skillet over high heat, fry a few zucchini slices at a time in the oil, about 2 minutes or until golden brown, turning halfway through cooking. Drain on paper towels. Season with salt. Repeat with the remaining zucchini slices. Add oil, if needed. Let cool.

On a serving plate, combine the zucchini with the mint and vinegar.
To help you with this recipe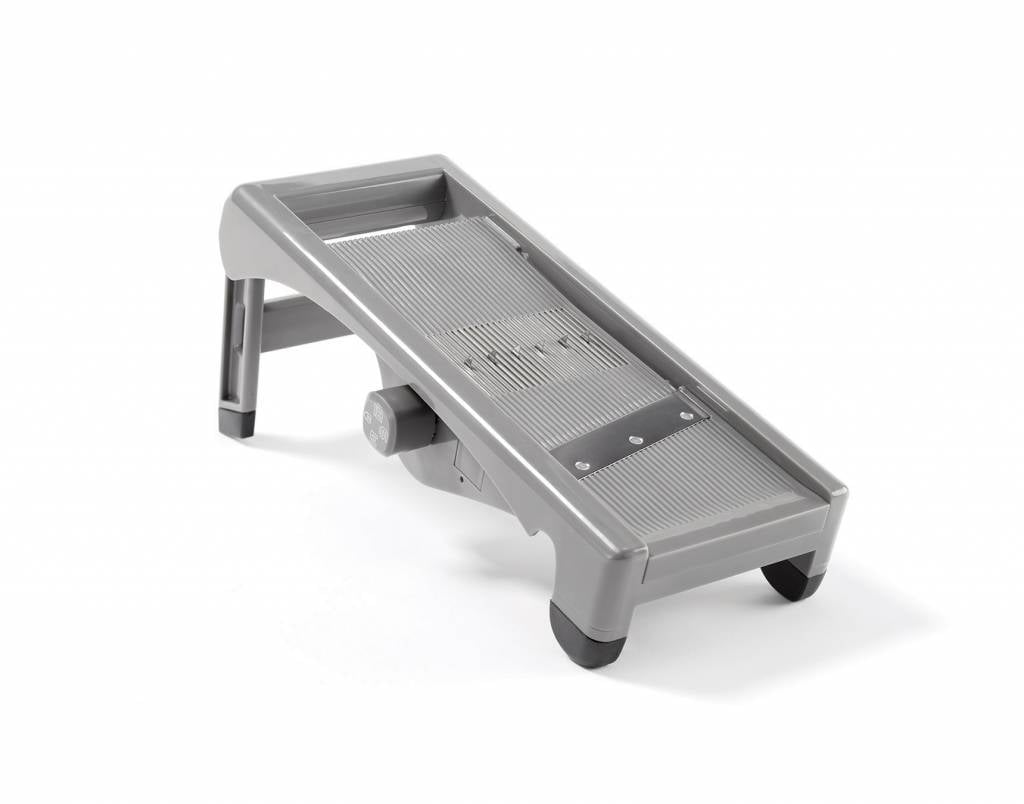 This mandolin has three different size blades that allow for rapidly and safely julienning or thinly slicing vegetables like beets, for example.
39.99 $
SHOP NOW