Tomato and basil is one of our favourite summer combinations. We give it an Asian twist with lime juice and soy sauce to accompany the flap steak. We keep tomatoes on the counter at all times (and never in the refrigerator, where they quickly lose their personality) for a quick salad such as this one.
Preparation
Meat
On a plate, rub the steaks with curry powder. Season with salt and pepper.

In a large non-stick skillet over medium-high heat, brown the meat in the oil for 3 minutes on each side for rare steaks. Add the green onion and garlic. Continue cooking for one minute, coating the meat with the aromatics. Transfer to a plate and let rest for 5 minutes.
Salad
Meanwhile, in a bowl, combine the oil, soy sauce and lime juice. Add the tomatoes, avocadoes, cucumbers and basil.

On a work surface, slice the meat. Divide among 4 plates. Serve with salad.
To help you with this recipe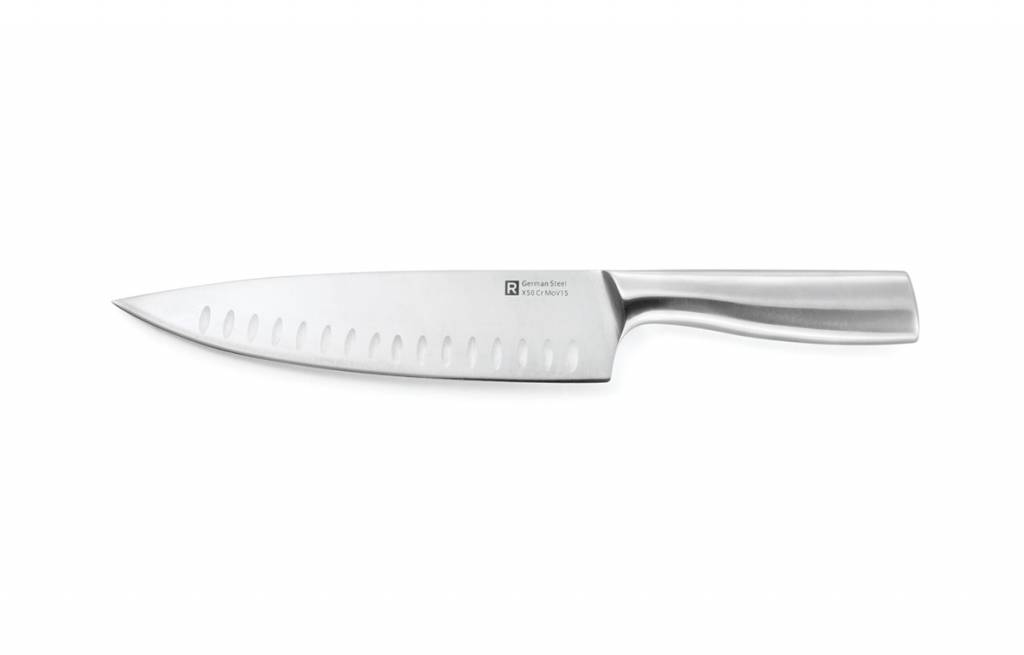 This chef's knife was designed by RICARDO's Test Kitchen staff. Its weight and ergonomic handle are perfectly balanced. The sharp blade provides perfect cuts, while its bevelled grooves ensure meat will not stick to it.
54.99 $
SHOP NOW