We thought up this salad to pair with our flap steak, but it can also stand on its own, thanks to the protein power of the hard-boiled eggs. You've got the celery to credit for those juicy bits of crunch, too.
Preparation
In a large pot, place the potatoes and season with salt. Cover with water and bring to a boil. Cook for about 20 minutes or until the potatoes are tender. Drain and rinse under cold running water. Let cool.

In a large bowl, coarsely crush the eggs with a potato masher. Add the potatoes and the remaining ingredients. Season with pepper, and toss well. Add oil, if needed. Adjust the seasoning.

Delicious with Grilled Flap Steak with Montreal Steak Seasoning.
To help you with this recipe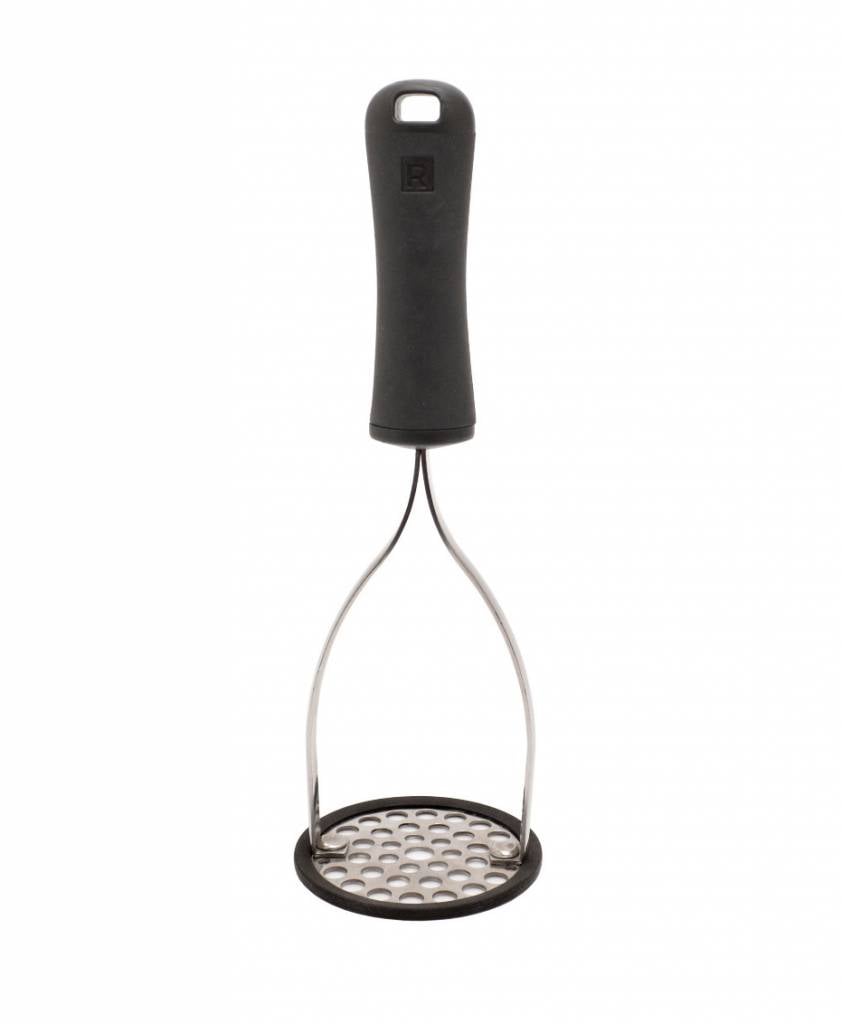 This stainless steel potato masher can be used directly into your non-stick cooking pots without scratching thanks to its silicone rim. Ultra-resistant, it can withstand temperatures up to 230 °C/446 °F.
26.99 $
SHOP NOW