A Mexican street-food mainstay, tortas are generously stuffed sandwiches that come in many variations, with one thing in common: They're bursting with meat and veggies. Ours spills over with thin slices of breaded steak—inspired by Milanese veal cutlets—and frijoles, a black bean paste that's commonly used in many dishes, not to mention juicy tomatoes, diced avocado and smokey chipotle sauce. You can also serve up tortas in the morning—breakfast burrito who?
Ingredients
Refried Black Beans
Steaks
Toppings
Preparation
Refried Black Beans
In a skillet over medium heat, soften the onion in the oil. Off the heat, add the black beans. With a potato masher, crush the beans. Add the water and bring to a boil. Simmer for 5 minutes over medium heat or until the mixture thickens. Add the cilantro. Season with salt and pepper. Set aside and keep warm. Add a bit of water to soften, if needed.
Steaks
In a shallow dish, lightly beat the eggs with the parsley. In another large dish, place one-third of the bread crumbs.

On a work surface, place the steaks between two layers of plastic wrap and slightly flatten with a smooth meat mallet or rolling pin. Cut each cutlet in half. Season with salt and pepper.

Dip the cutlets in the egg mixture and shake to remove any excess. With a fork, firmly press each side of the cutlets into the bread crumbs. Set aside on a large plate. Repeat with the remaining cutlets, adding bread crumbs as you go.

In a large non-stick skillet over medium heat, heat the canola oil. Brown 2 or 3 cutlets at a time, adding oil, if needed. Drain the cutlets on paper towels and keep warm.
Assembly
Spread each roll with ¼ cup (60 ml) of the refried beans. Layer with the cutlets, diced avocado and tomato slices. Garnish with cilantro, if desired. Close the rolls. Serve with chipotle paste, if desired.
Note
Chipotle paste is sold in many grocery stores in the Mexican products section. If unavailable, purée canned chipotle peppers in a small food processor. Keep the remaining purée in an airtight container in the freezer.
To help you with this recipe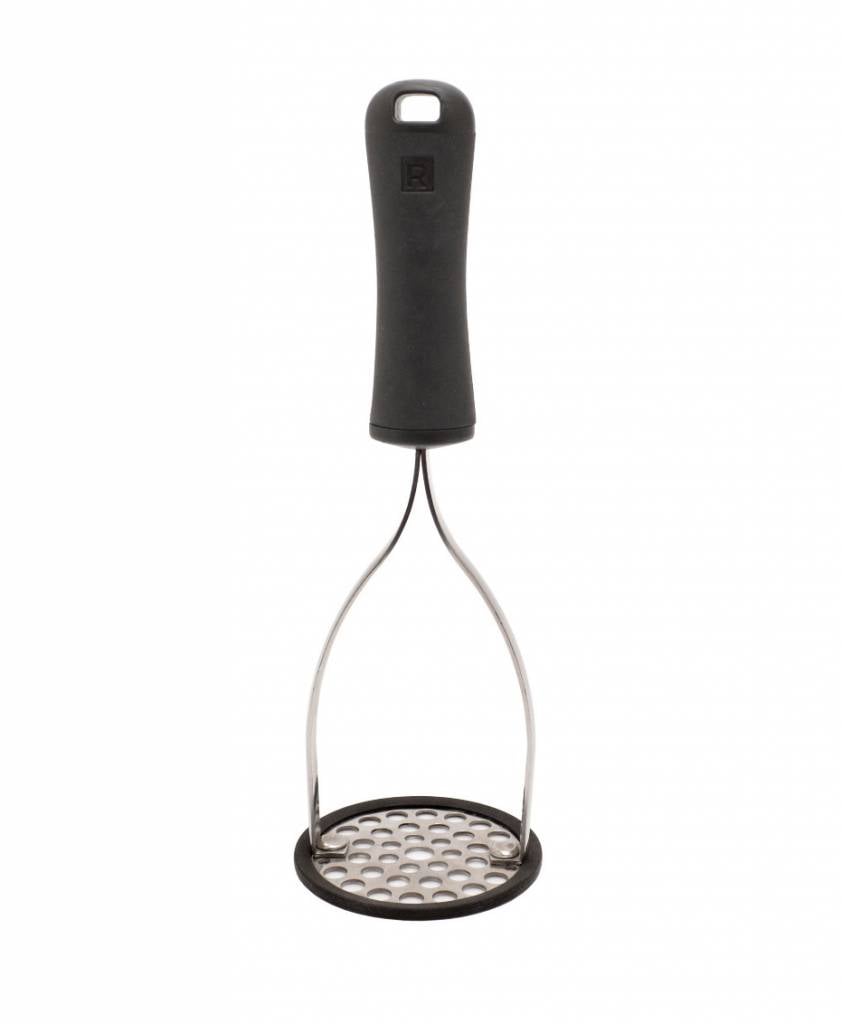 This stainless steel potato masher can be used directly into your non-stick cooking pots without scratching thanks to its silicone rim. Ultra-resistant, it can withstand temperatures up to 230 °C/446 °F.
26.99 $
SHOP NOW