Strawberries come alive with the zing of citrus, which is why these restaurant-worthy parfait sandwiches sing. The butter-rich shortbread cookies are spiked with a dusting of lemon zest, while the filling balances luscious strawberry cream with a bright squeeze of lemon juice.
Ingredients
Lemon Butter Cookies
Strawberry Parfait
Preparation
Lemon Butter Cookies
In a bowl, combine the flour and baking powder. Set aside.

In another bowl, cream the butter and sugar with an electric mixer. Add the egg yolk and lemon zest, beating until smooth. At low speed, or with a wooden spoon, stir in the dry ingredients until smooth. Shape the dough into a disc and cover with plastic wrap. Refrigerate for 30 minutes.

With the rack in the middle position, preheat the oven to 350°F (180°C). Line two baking sheets with parchment paper or silicone mats.

On a lightly floured surface, roll out the dough into a 1/8-inch (3 mm) thick sheet. With a 2 ½-inch (6 cm) round cookie cutter, cut out 24 cookies. Reuse the scraps. Place on the prepared baking sheets and refrigerate for 15 minutes.

Bake, one sheet at a time, for 10 to 12 minutes or until the cookies are lightly golden brown. Let cool completely.
Strawberry Parfait
In a saucepan off the heat, combine ½ cup (105 g) of the sugar and the cornstarch. Add the eggs and whisk thoroughly. Add the strawberry purée and lemon juice. Bring to a boil over medium heat, stirring constantly, scraping the sides and bottom of the saucepan until the mixture thickens. Let simmer for 1 minute. Transfer to a bowl. Cover and refrigerate for about 3 hours or until completely chilled.

In another bowl, whip the cream with the remaining sugar (¼ cup/55 g) until stiff peaks form. With a whisk, gently fold the whipped cream into the strawberry mixture.

Spoon the strawberry cream into a pastry bag fitted with a large star tip, and generously pipe onto half of the cookies. Top with the remaining cookies and press lightly. Freeze for about 4 hours.

Serve or individually cover the parfait sandwiches in plastic wrap.
Note
To obtain 1 cup (250 ml) of strawberry purée, process about 2 cups (280 g) of fresh strawberries until smooth and strain through a sieve.
To help you with this recipe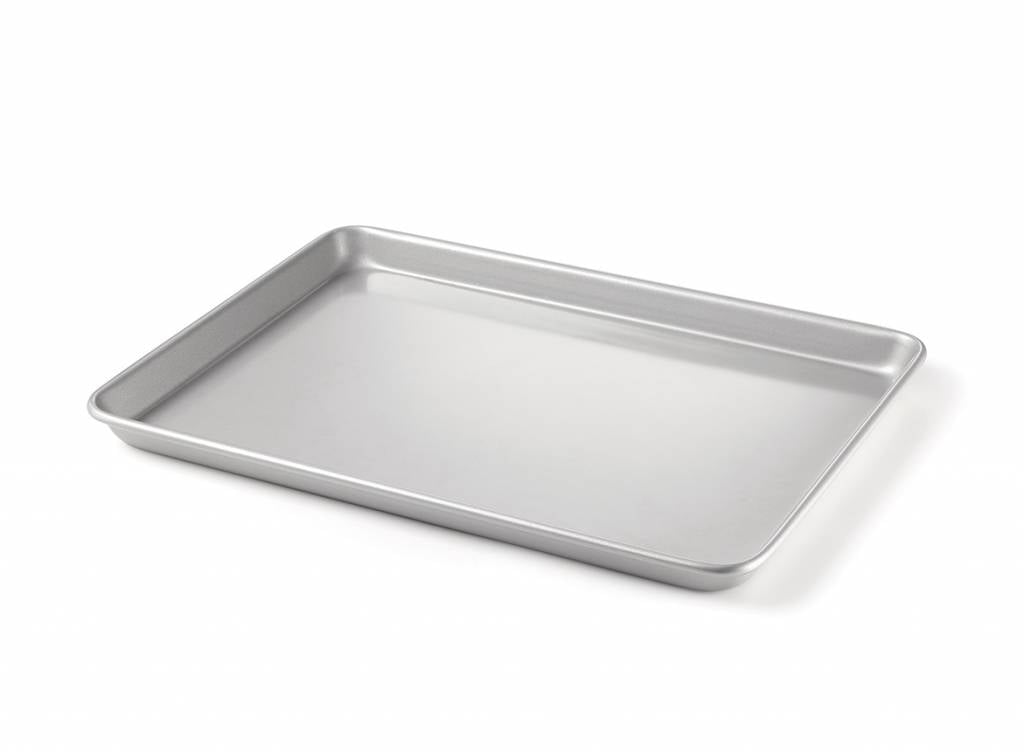 This must-have cooking accessory is perfect for baking cookies, pastries, meat or a whole meal making sheet pan dinner and getting the weeknight meal on the table fast.
25.99 $
SHOP NOW