This marmalade is proof positive that you can work wonders with very few ingredients. By utilizing every part of the orange, not just the peel, you end up with an incredible concentration of flavours. Perfect to give away as a gift…or to keep for yourself.
Preparation
Remove the stem base of each orange.

In a saucepan, tightly fit the oranges side by side. Cover with water, about 3/4 inch (2 cm) above the oranges.

Bring to a boil, cover and let simmer over low heat for 30 minutes. With a slotted spoon, remove the oranges and set aside on a plate. Let the oranges cool. Set aside the cooking water.

Cut the oranges in half. With a spoon, remove the flesh. Set aside the peels. In a blender, process the orange flesh with 1 cup (210 g) of the sugar. Pour into the same saucepan. Add 1 cup (250 ml) of the reserved cooking water.

Bring to a boil and let simmer for 10 minutes. Strain, pressing the mixture to extract a maximum of liquid. Set aside the strained orange syrup and discard the pulp.

Meanwhile, thinly julienne the peels, and cut them into 3 pieces. Place in the saucepan.

Add the orange syrup, the remaining sugar (2 cups / 420 g), the lemon zest and 2 cups (500 ml) of the reserved cooking water.

Bring to a boil and let simmer for 1 hour or until a candy thermometer reads 223°F (106°C). Skim several times while cooking.

Transfer into airtight containers or hot jars. To sterilize jars of marmalade, completely cover with water and boil for 10 minutes. Sterilized jars will keep for 1 year at room temperature. Unsterilized jars will keep for 1 month in the refrigerator.
Note
During our tests, we loved working with navel oranges—medium-sized with sweet and oftentimes seedless flesh.
To help you with this recipe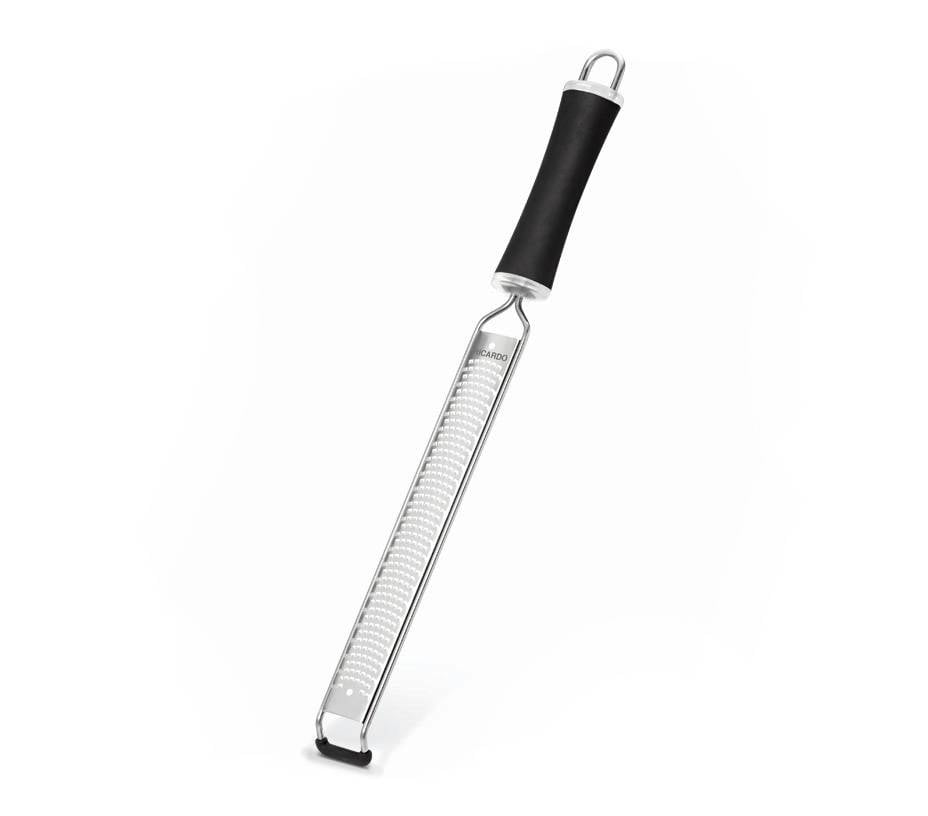 This long stainless steel grater with a fine blade is perfect for grating the zest of citrus fruits, as well as nutmeg or garlic. The handle and the non-slip strip allows for a comfortable and secure grip.
17.99 $
SHOP NOW