A creamy soup with four—count 'em, four—ingredients: Now there's a recipe to ease holiday stress! There's a strong possibility you have all the items you need in your pantry already. Onions, olive oil, chicken broth and potatoes are all it takes to make this inexpensive and refined first course that you simply reheat before serving.
Ingredients
Creamy Onion Soup
Fried Sage and Rosemary (see note)
Preparation
Creamy Onion Soup
In a large pot over medium-low heat, soften the onions in the oil for 10 minutes, stirring frequently. Add the broth and potatoes. Bring to a boil and let simmer for 25 minutes or until the potatoes are tender.

In a blender, purée the soup until smooth. Return to the pot. Season with salt and pepper. Keep warm.
Fried Sage and Rosemary
In a small skillet over medium-high heat, fry the sage in the oil until crisp. With a slotted spoon, remove and drain the sage on paper towels. Set aside.

In the same skillet, fry the garlic and rosemary in the oil until the garlic is lightly browned. Remove from the heat and transfer the oil mixture to a bowl.

Serve the soup into bowls. Drizzle with the oil mixture and garnish with the fried sage.
Note
This soup can be topped with fresh chives, sour cream and croutons, instead of the warm fried herb garnish.
To help you with this recipe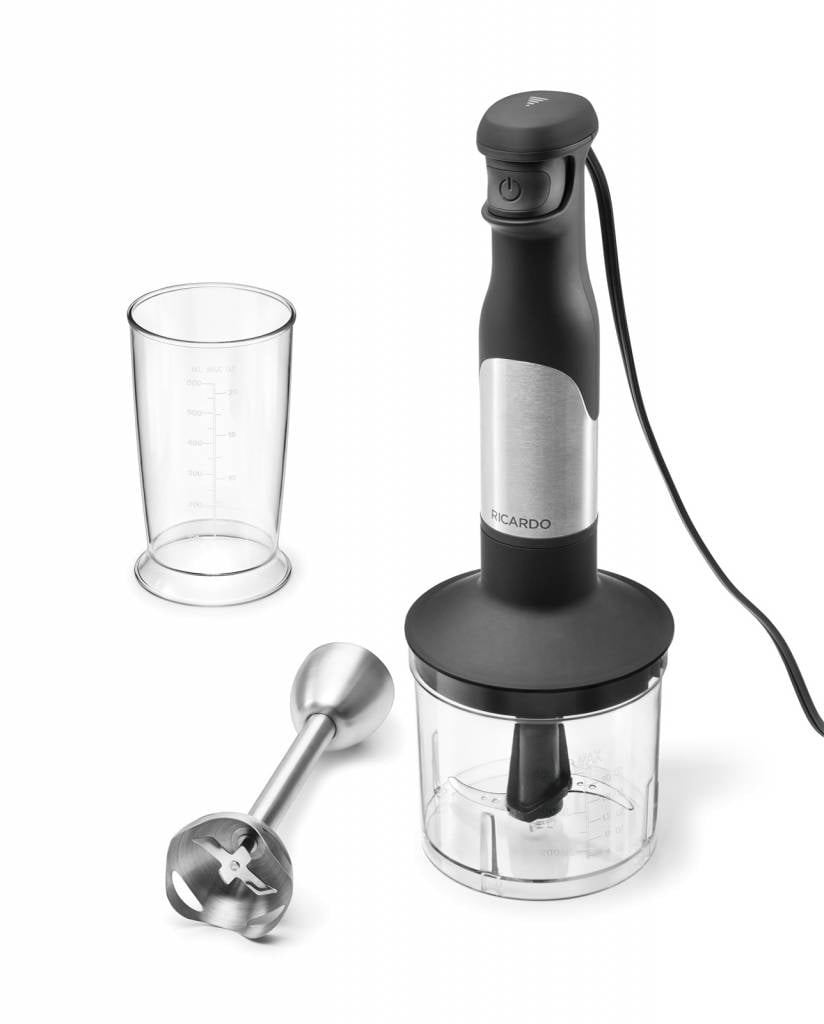 The RICARDO Hand blender features a stainless steel blender shaft that is perfect for making purées, sauces and soups directly in the cooking pot.
69.99 $
SHOP NOW