Scaled-down riffs on common comfort foods make for fun conversation-starters. Take these baby potatoes, studded with bacon and dollops of sour cream. They're basically our version of loaded baked potatoes, only in itty-bitty, snackable form. Lightly smashed to better soak up flavours of garlic, thyme and bacon fat, the taters are sure to be scooped up and scarfed down in no time.
Preparation
With the rack in the middle position, preheat the oven to 450°F (230°C). Line a baking sheet with foil. 

In a pot of salted boiling water, cook the potatoes for 15 minutes or until tender. Drain and rinse under cold running water. Set aside.

Meanwhile, in a skillet over medium-high heat, cook the bacon until golden. Drain on paper towels. Set the rendered bacon fat aside.

Place the potatoes on the prepared baking sheet. With the palm of your hand, lightly crush the potatoes. Drizzle with the reserved bacon fat and top with the garlic and thyme. Season with salt and pepper. 

Bake for 10 minutes or until the potatoes are golden. 

Place on a serving platter. Top with sour cream and bacon, to taste.
Note
For this recipe, we prefer yellow-flesh potatoes to varieties that tend to break down after cooking, like red-skinned baby potatoes.
To help you with this recipe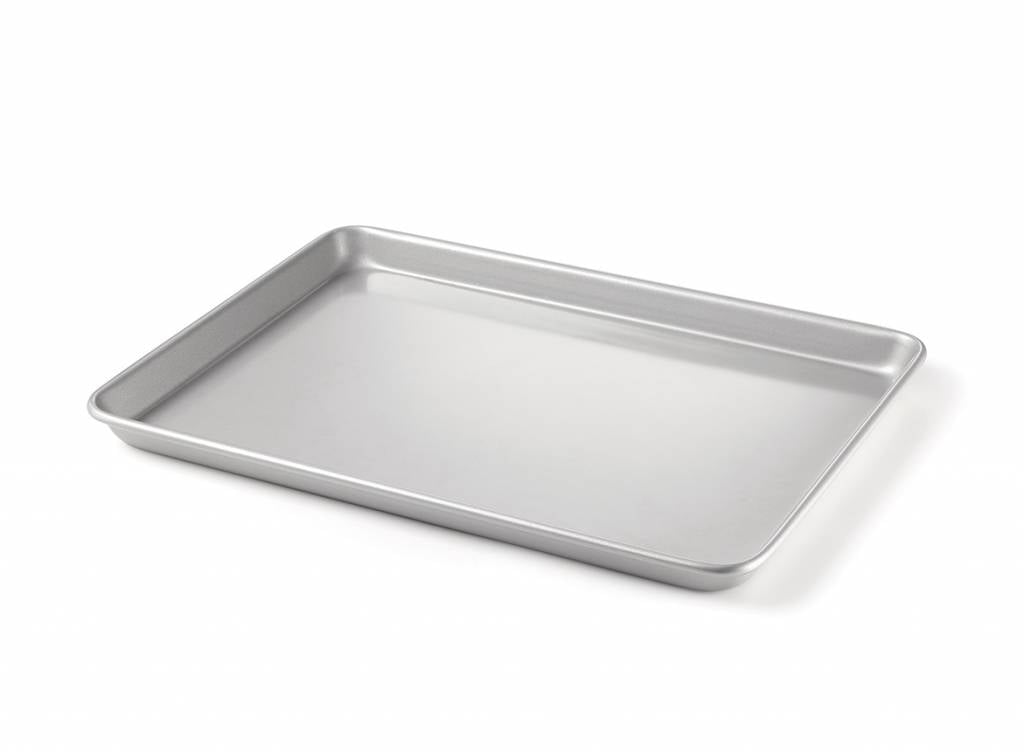 This must-have cooking accessory is perfect for baking cookies, pastries, meat or a whole meal making sheet pan dinner and getting the weeknight meal on the table fast.
25.99 $
SHOP NOW