"Cromesquis are savoury croquettes that get a sweet reboot with rich, runny chocolate centres. Serve these with ice cream for a hot and cold contrast." Kareen, kitchen director.
Preparation
Place the chocolate in a bowl. Set aside.

In a small saucepan, bring the cream to a boil. Pour over the chocolate and let melt for 2 minutes. With a spatula, stir until smooth. Cover with plastic wrap directly on the surface of the ganache. Refrigerate for 6 hours or until set.

With a 1-tbsp (15 ml) ice cream scoop, shape the ganache into balls. Place on a plate and set aside in the refrigerator.

In a small food processor, finely grind the graham cracker crumbs. Place in a shallow dish. In another shallow dish, lightly beat the eggs.

Coat the ganache balls in the graham cracker crumbs, shaking to remove any excess. Dip in the eggs and again in the graham cracker crumbs. Dip a second time in the eggs and again in the graham cracker crumbs, sifting out lumps, as needed. Place on a baking sheet lined with parchment paper and freeze for at least 2 hours.

In a saucepan, heat 2 inches (5 cm) of oil to 375°F (190°C) (see note). Fry a few balls at a time for 2 to 3 minutes or until golden brown, stirring gently. Beware of splattering. With a slotted spoon, remove the balls and drain on paper towels. Keep warm in an oven preheated to 200°F (95°C).

Serve with small scoops of vanilla ice cream.
Note
Using a deep fryer is not recommended because ganache may leak into the oil during cooking, and then cannot be reused later.
To help you with this recipe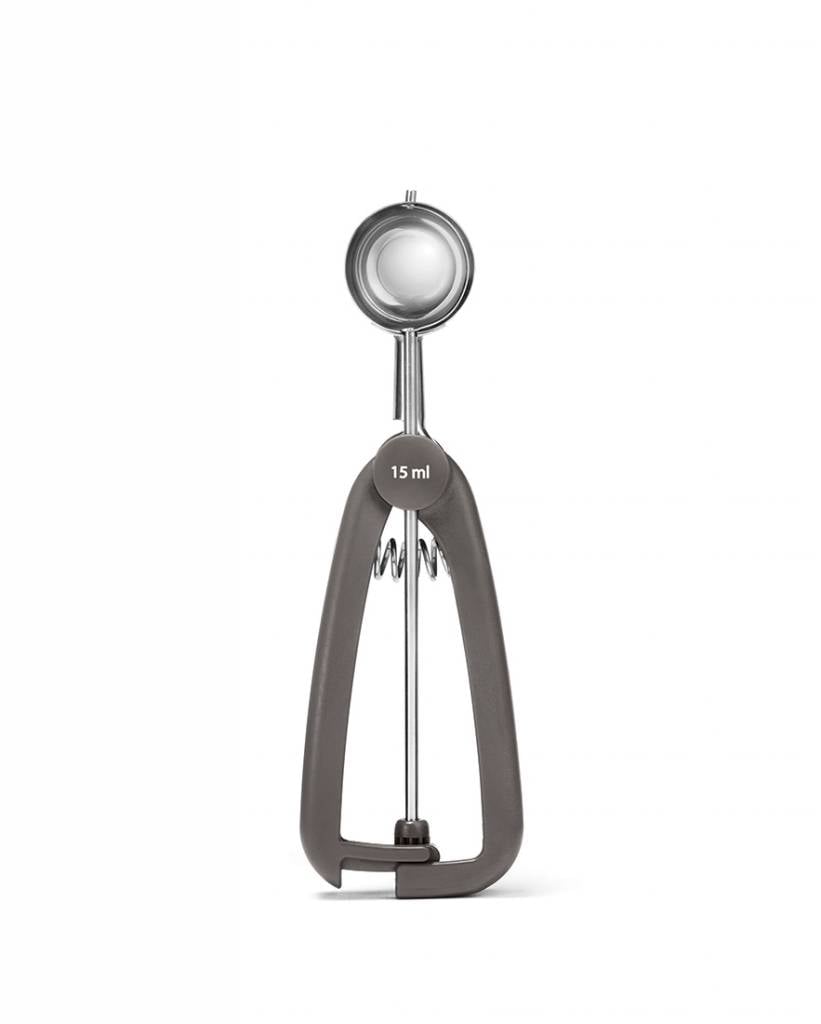 This small portioning scoop is ideal for making uniform meatballs, cookies or meringue. It can also be used to make melon balls to elevate tarts or fruit salad.
17.99 $
SHOP NOW