Steak frites, that beloved bistro classic, gets a sweet twist—a sweet potato spiral twist, that is. Add a dollop of curry mayo and a well-seared hanger steak and we're hangry no more.
Ingredients
Mayonnaise
Sweet Potato Fries
Steak
Preparation
Mayonnaise
In a bowl, combine all of the ingredients and set aside.
Sweet Potato Fries
Preheat the oil in a deep fryer to 350°F (180°C). Line a baking sheet with paper towels.

Soak the sweet potato spirals in water for 5 minutes. Drain well and spread out on the prepared baking sheet. Sprinkle with the potato starch and toss to coat. 

Fry a small batch of sweet potatoes at a time for 3 to 4 minutes or until golden brown and crisp. Watch out for splattering. Drain on clean paper towels. Season with salt and pepper. Transfer to a baking sheet and keep warm in an oven preheated to 200°F (95°C).
Steak
In a large non-stick skillet over medium heat, brown the pine nuts and sesame seeds in 1 tbsp (15 ml) of the oil. Remove from the heat and add the turmeric. Stir to coat well and transfer to a small bowl. Set aside.

In the same skillet over medium-high heat, brown the steaks in the remaining oil for 3 minutes on each side for rare. Season with salt and pepper. Place the meat on a plate and let rest for 5 minutes.

Spread a spoonful of mayonnaise onto each plate and place the steaks overtop. Garnish with the pine nut mixture. Serve with the sweet potato fries and remaining mayonnaise.
To help you with this recipe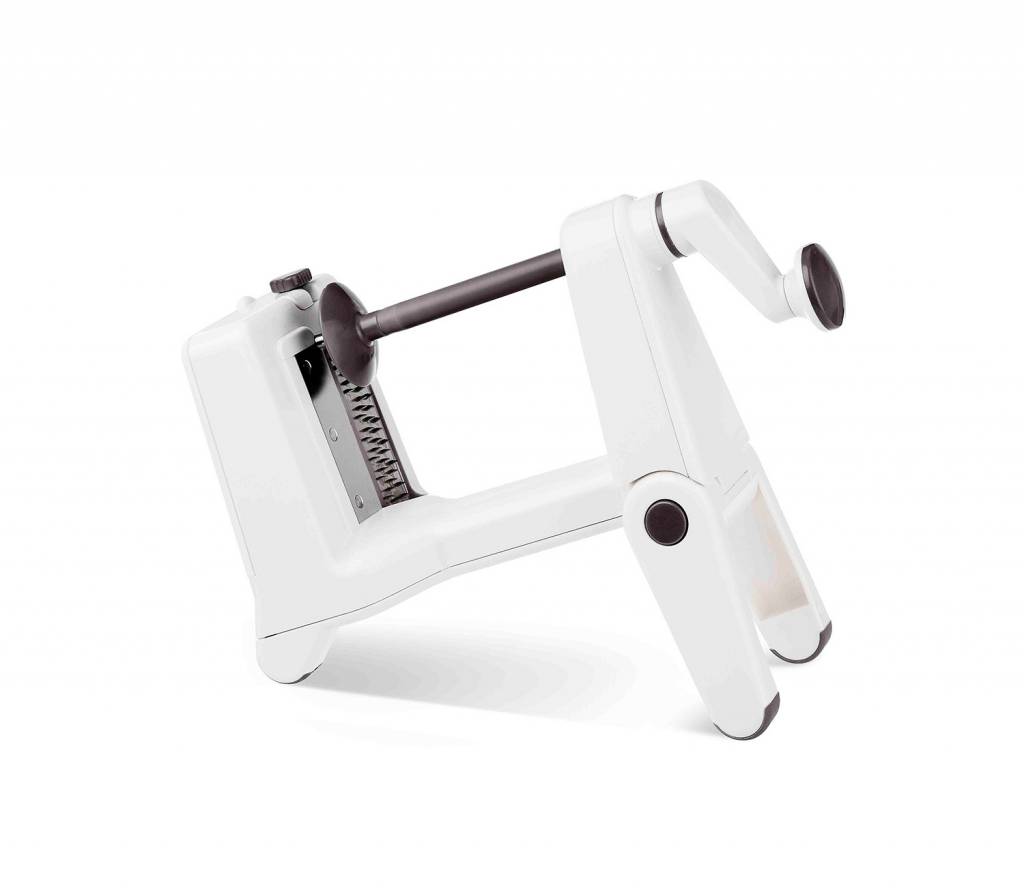 The spiralizer creates pretty ribbons out of zucchinis, sweet potatoes or apples. Slices thicker or thinner juliennes with the three blade options. Its non-slip feet and downward angle are ergonomic.
39.99 $
SHOP NOW