The high point of any luau happens when a banana-leaf-covered pig is unearthed from a fiery pit. Kalua is Hawaiian for "to cook in an underground oven," and the elaborate technique rewards patience with tender results (think absurdly succulent pork). To reproduce the ritual on a smaller, more manageable scale, look to your trusty slow cooker. After eight hours, the smell of the most delicious pulled pork may inspire everyone to hula around the slow cooker.
Preparation
Pork
In the slow cooker, coat the roast in the oil and rub with the salt, Worcestershire sauce and pepper.

Cover and cook on Low for 8 hours. It can be maintained on Warm for up to 8 hours.

Remove the roast from the slow cooker and remove the bone and fat. Shred the meat, set aside on a large platter and discard the cooking juices (too salty to be used again).
Sauce
In a small saucepan, bring all the ingredients to a boil and simmer until the brown sugar has dissolved. Drizzle over the meat.

Serve the shredded pork in lettuce leaves with avocado or in sandwiches on Hawaiian rolls (see recipe) with pineapple coleslaw (see recipe) and mayonnaise.
Note
Hawaiian red salt is a mineral-rich, unrefined salt that is mixed with volcanic red clay. It is often used to season kalua pork and poke. In this recipe, Hawaiian red salt can be replaced by the same quantity of kosher salt.
To help you with this recipe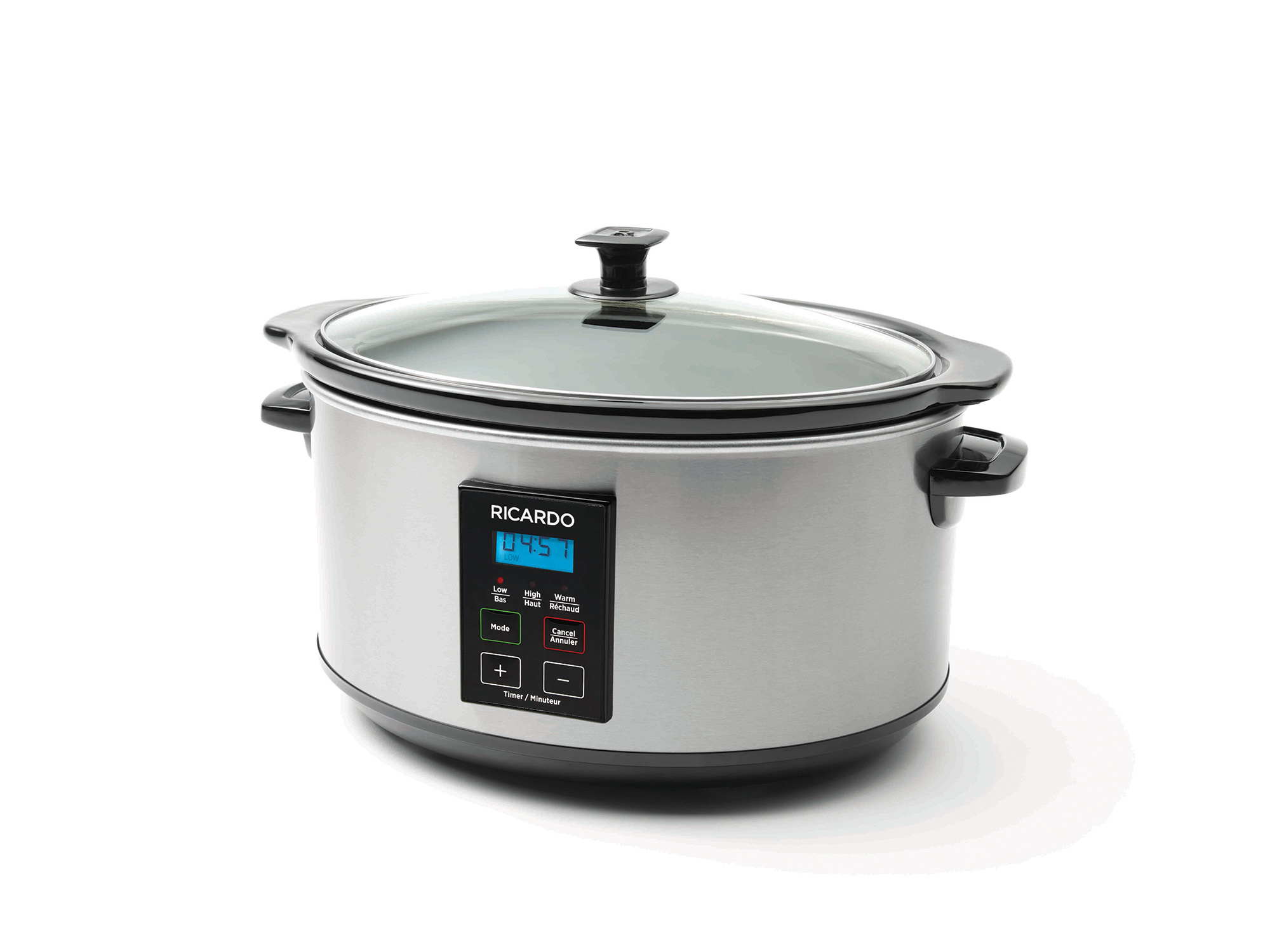 This slow cooker is the must-have kitchen appliance for every busy family. The size of this slow cooker is perfectly adapted to RICARDO recipes.
69.99 $
SHOP NOW