Thanks to Laura, our Editor-in-Chief, we're all wild about syllabub, the Old English dessert made with whipped cream, white wine (or sherry) and sugar. Our festive slant uses mango purée but syllabub can be reinterpreted any number of ways with your preferred fruits and boozes (strawberries and amaretto, anyone?). Bonus wow factor: The final stage of this elegant and easy finish to your Boxing Day brunch can be whipped up, à la minute, in front of your guests.
Ingredients
Mango Purée
Cream
Preparation
Place six small dessert glasses in the freezer.
Mango Purée
In a small bowl, combine the mango purée and sugar. Set aside.
Cream
In a bowl, combine the cream, sugar, wine, lemon zest and juice until the sugar has dissolved. Freeze for 30 minutes. When the cream mixture is cold, whip with an electric mixer until firm peaks form.

With a spatula, gently fold in the mango purée. Spoon into the chilled glasses and serve.
Note
You can replace mango purée with melted mango sorbet. Omit the sugar in step 2.
To help you with this recipe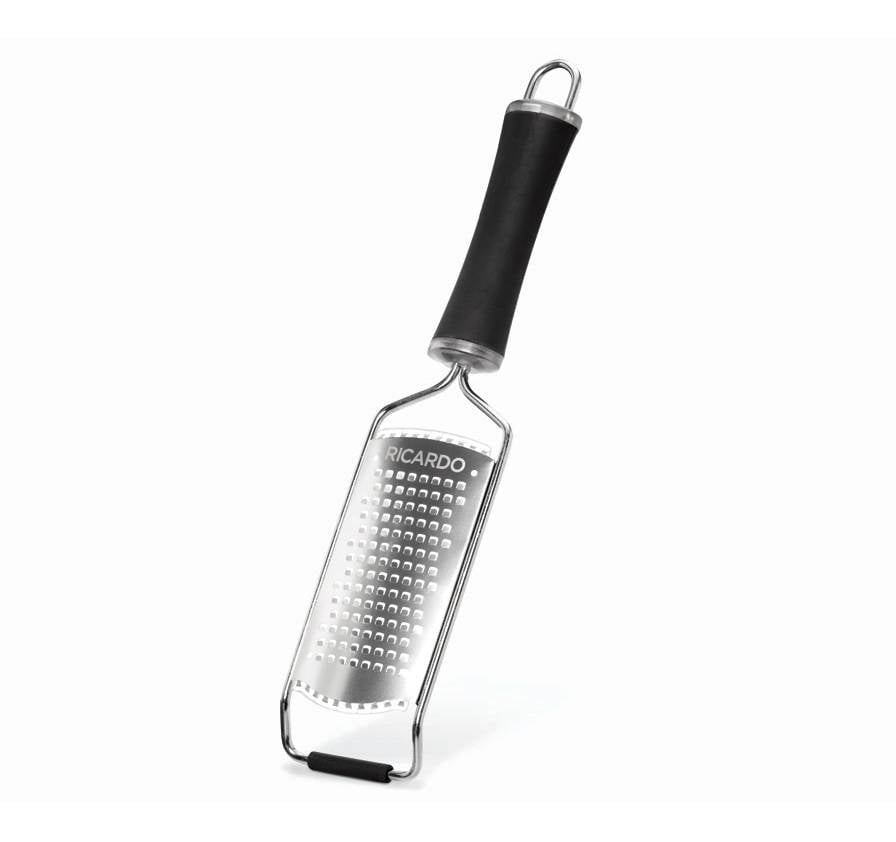 This large stainless steel grater with a medium blade is perfect for grating cheeses, chocolate or vegetables. The handle and the non-skid strip allows for a comfortable and secure grip.
17.99 $
SHOP NOW