What do some of the best crème brûlée recipes have in common? A delicious infusion, to start. In this case, parsnip—simmered in milk and puréed—gives the classic dessert a complex, nutty lift. A touch of maple syrup complements the root vegetable's unexpectedly sweet personality. Torch the sugared top to finish, and brace for applause.
Preparation
In a small pot, bring the milk and parsnip to a boil. Cover and simmer over low heat for 15 minutes or until the parsnip is very tender.

With the rack in the middle position, preheat the oven to 325°F (165°C). Arrange four 3/4-cup (180 ml) ramekins in a baking dish.

In a blender, purée the milk and parsnip mixture until smooth. Strain the purée though a fine sieve set over a bowl. Whisk in the cream, maple syrup and egg yolks until smooth.

Divide the mixture among the ramekins. Pour boiling water into the baking dish to reach halfway up the sides of the ramekins. Bake for 35 minutes or until the custard is barely set.

Remove the ramekins from the water bath and let cool. Cover and refrigerate for 4 hours or until completely chilled.

When ready to serve, sprinkle a thin layer of sugar over the custard and caramelize using a culinary torch.
To help you with this recipe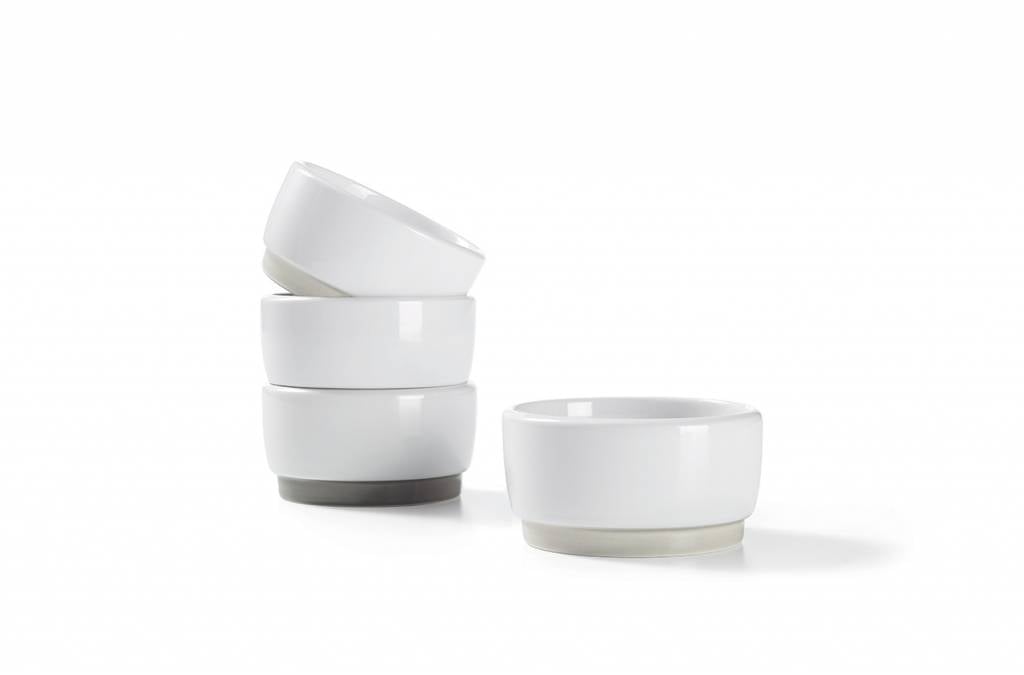 These ramekins are perfect for making crème brûlée, serving garlic butter or setting up ingredients for cooking. They are stackable for easy, compact storage.
15.99 $
SHOP NOW