A newcomer in our curbside garden, this sturdy veg from the cabbage family is incredibly versatile. Turns out kohlrabi is addictively crunchy in the raw. We simply sliced it to make this salad, where it nestles with apple, plum, grapes and mizuna, a delicate little leaf with a mustardy taste not unlike arugula.
Preparation
Place the kohlrabi slices in a bowl. Drizzle with half of the lemon juice and sprinkle with the salt. Toss to combine and let marinate for 15 minutes.

In a large bowl, combine the apple and remaining lemon juice. Drain off any excess juice.

Drain the kohlrabi and add to the apple. Add the remaining ingredients and toss gently. Adjust the seasoning.
To help you with this recipe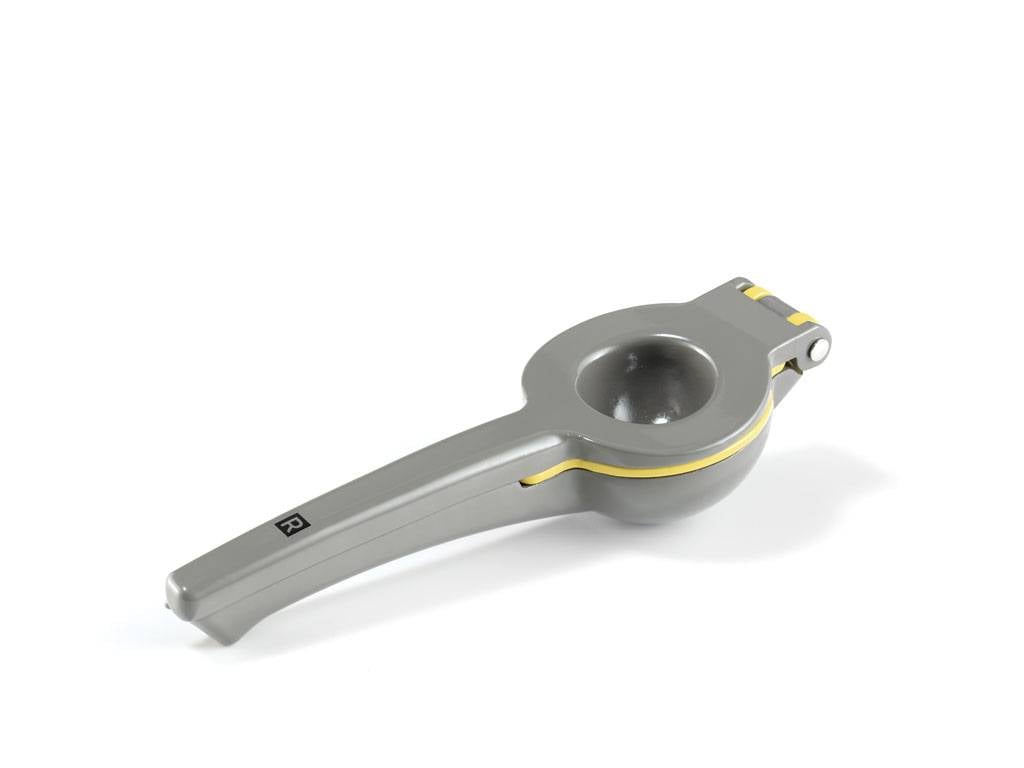 This enamelled cast-iron citrus juicer has two concave domes: one for limes and one for lemons. Designed to extract the maximum of juice without pulp or seeds.
18.99 $
SHOP NOW