If you're not sure what variety of apple you have on hand, make this country fair-inspired funnel cake. Grating any kind of apple into the batter will create deliciously dimpled fritters that you can dress up with sorbet or simply devour with powdered sugar.
Preparation
Preheat the oil in a deep fryer to 375°F (190°C). Line a baking sheet with paper towels.

In a bowl, whisk together the flour, baking soda and baking powder.

In a large bowl, beat the eggs and sugar with an electric mixer until the mixture triples in volume and forms a ribbon as it falls from the beaters. Fold in the dry ingredients using a whisk, then stir in the apples.

Spoon the mixture into a pastry bag fitted with a 1/2-inch (1 cm) plain tip.

Pipe the batter in a spiral motion into the hot oil to create 4-inch (10 cm) funnel cakes. Watch out for splattering. Fry for 2 to 2 1/2 minutes, flipping halfway through cooking. Drain on the paper towels and let cool.

In a small bowl, combine the icing sugar and cinnamon. Using a fine-mesh strainer, sift the mixture onto the funnel cakes.

Delicious served with baked apple sorbet (see recipe below) or vanilla ice cream.
To help you with this recipe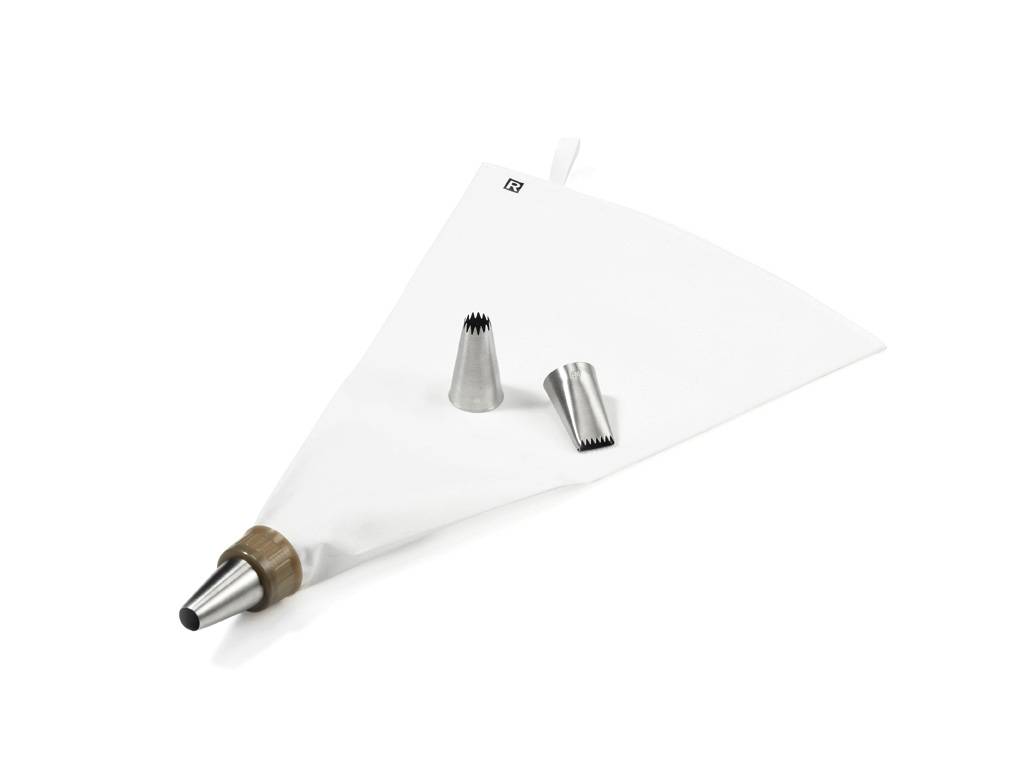 This pastry bag and set of three large tips is perfect for making cream puffs, macaroons and meringues. You can change tips while using the pastry bag, thanks to the practical adapter included in the set.
23.99 $
SHOP NOW