During the holidays, Ricardo makes it his mission to come up with a new potato dish. His family loves a silky, buttery mash, but he wanted a twist that he could easily make in advance and reheat. Enter this creamy and delicately piped mashup of potato and sweet potato (his girls' favourite).
Preparation
With the rack in the middle position, preheat the oven to 400°F (200°C). Butter a 10-cup (2.5 litre) oval or 8 x 11-inch (20 x 28 cm) rectangular baking dish.

In a large pot, cover the potatoes, sweet potatoes and garlic with cold water. Season with salt. Bring to a boil, then simmer for 25 minutes or until the potatoes are tender. Drain and return to the pot. Using a potato masher, crush with the butter.

In a bowl, whisk together the cream, egg, egg yolks and cheese. Gradually add the cream mixture to the mashed potatoes, mashing until smooth. Season with salt and pepper. Spoon the mashed potatoes into a pastry bag fitted with a large star tip.

In the baking dish, pipe the mashed potatoes into swirls. Bake for 20 minutes or until golden brown.

When ready to serve, sprinkle with Parmesan and, if desired, chervil.
To help you with this recipe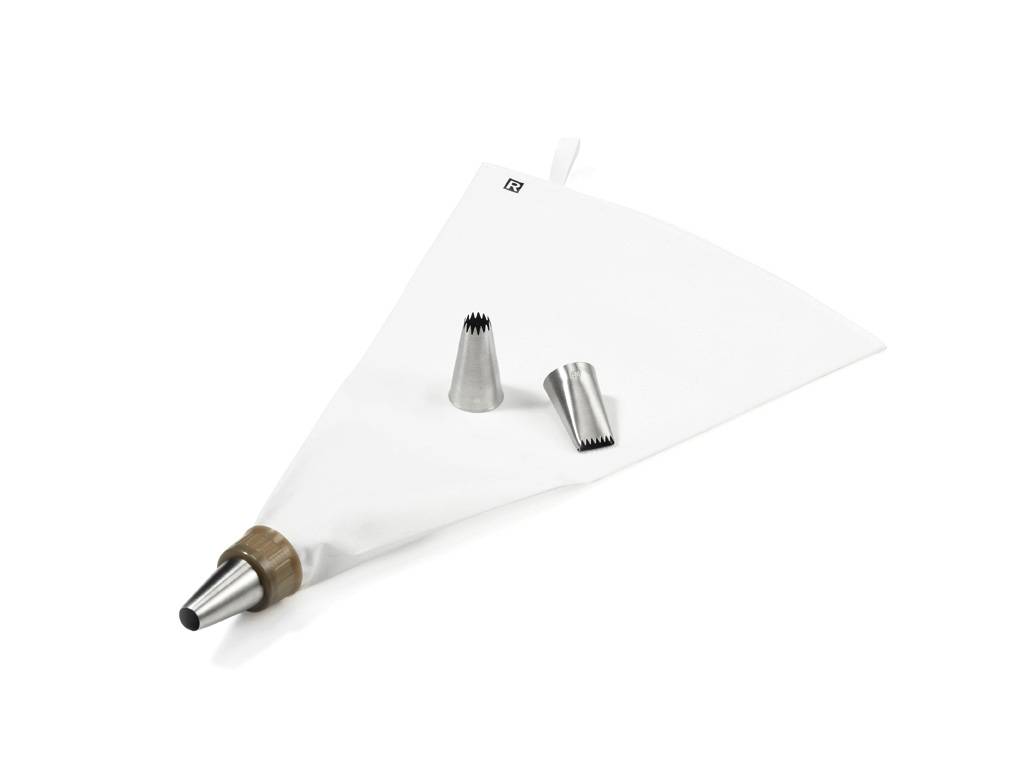 This pastry bag and set of three large tips is perfect for making cream puffs, macaroons and meringues. You can change tips while using the pastry bag, thanks to the practical adapter included in the set.
23.99 $
SHOP NOW