Light-as-air cheese puffs make a great Christmas canapé, but classic recipes call for all-purpose flour. Luckily, our gluten-free version promises puffs that are crispy outside and soft inside, thanks to one secret ingredient: RICE!
Preparation
Rinse the rice under cold water until the water runs clear. Drain well.

In a pot, bring the water and rice to a boil. Stir, cover and cook over low heat for 15 to 20 minutes or until the rice is tender.

With the rack in the middle position, preheat the oven to 425°F (220°C). Line two baking sheets with parchment paper.

In a food processor, purée the warm rice and cheese until smooth. Add 1 egg at a time as the machine is running and process until smooth. Add the Espelette pepper. Season with salt and pepper.

Spoon the mixture into a pastry bag fitted with a 1/2-inch (1 cm) plain round tip. Pipe the dough into mounds onto the prepared sheets, each about the size of a loonie. For best results, pipe the dough just before baking.

Bake one sheet at a time for 30 minutes or until the cheese puffs are golden brown. Let cool before serving.
Note
Espelette pepper puts a little fire in these puffs. You could substitute the spice with cayenne or chili flakes, but we find this particular pepper gives just the right amount of heat without overpowering the cheese.
To help you with this recipe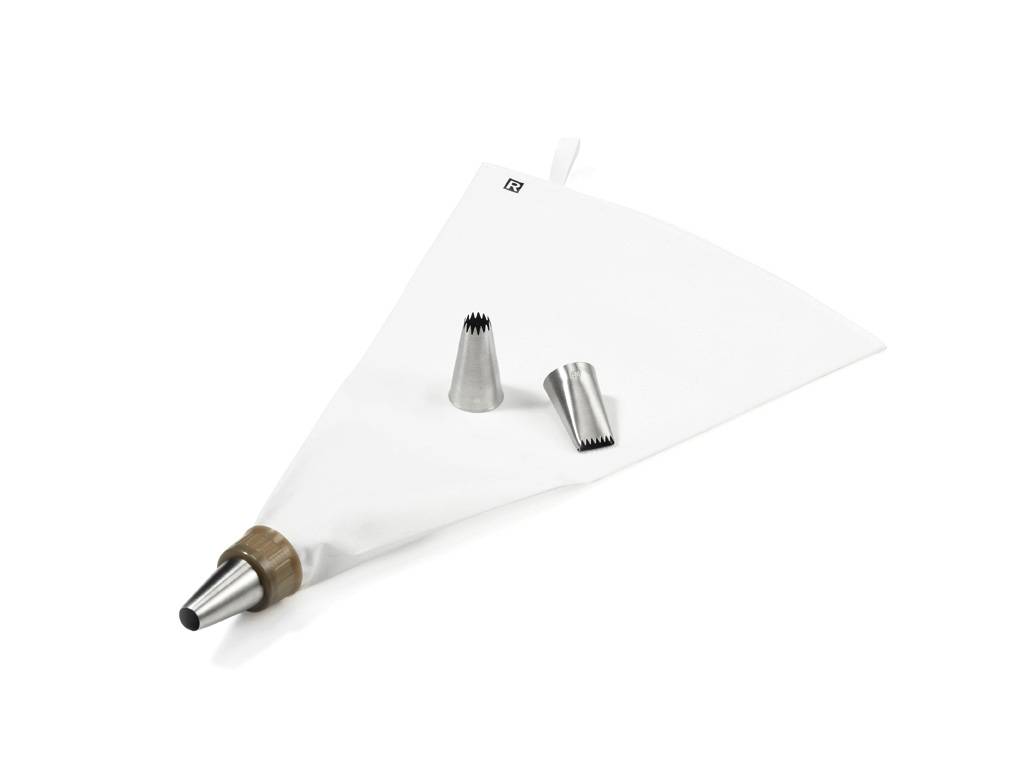 This pastry bag and set of three large tips is perfect for making cream puffs, macaroons and meringues. You can change tips while using the pastry bag, thanks to the practical adapter included in the set.
23.99 $
SHOP NOW