Brigitte and Ricardo enjoy turkey a lot of different ways in December. For this dinner party, Ricardo broke the bird up (two breasts and two legs and thighs to please white- and dark-meat lovers alike), which seriously reduced the cooking time. To get some boreal notes in there, we chose aromatics like juniper berries and gin for the brine (you can taste a hint of the spirit in the pearl onion sauce). The result is a super-moist turkey that's a cinch to serve.
Ingredients
Turkey
Pearl Onion Sauce
Preparation
Turkey
Place the turkey pieces in a large glass or ceramic dish.

In a bowl, combine the salt and spices. Sprinkle over the turkey. Drizzle with the gin. Cover with plastic wrap and refrigerate for 12 hours or overnight. Drain and discard the marinade.

With the rack in the middle position, preheat the oven to 400°F (200°C). Line a baking sheet with parchment paper.

Place the turkey on the prepared sheet and dab with the butter. Roast for 1 hour and 30 minutes or until a meat thermometer inserted into the thickest part of the breast reads 165°F (74°C). Let rest for 10 minutes.
Pearl Onion Sauce
Meanwhile, in a large pot over medium heat, soften the onions and garlic in the butter. Sprinkle with the flour and stir to coat. Add the broth and gin. Bring to a boil, stirring constantly. Simmer for 20 minutes or until the sauce has thickened slightly. Season with salt and pepper.

Thinly slice the turkey and serve with the pearl onion sauce.
Note
Ask your butcher to section your turkey into 2 breast pieces with the bone and 2 large turkey legs.
To help you with this recipe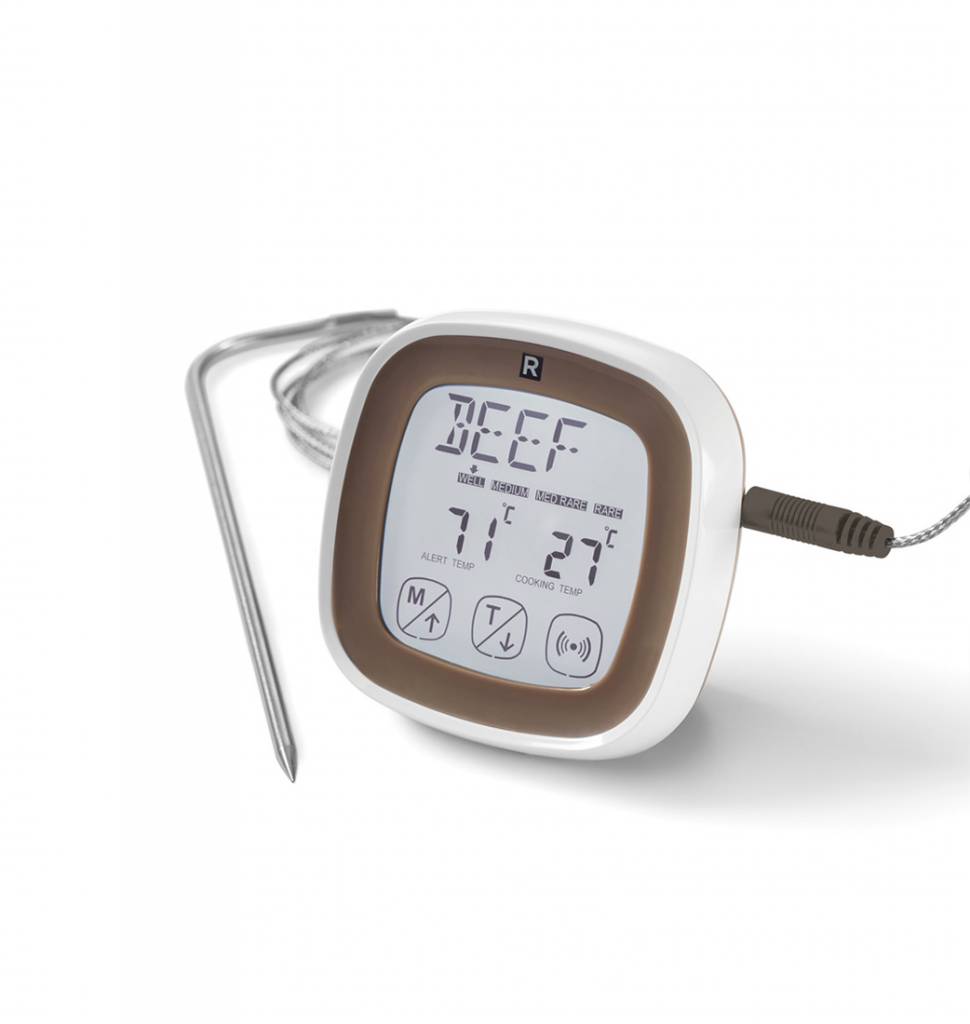 This thermometer is the secret to cooking turkey, chicken or cake to perfection. It can measure temperature directly in the oven thanks to its resistance to high temperatures.
38.99 $
SHOP NOW