Preparation
Cranberry Filling
In a small bowl, sprinkle the gelatin over 2 tbsp (30 ml) of the cranberry juice and let bloom for 5 minutes.

In a pot, bring the remaining cranberry juice, the cranberries and sugar to a boil. Cover and simmer for 10 minutes. Remove from the heat and stir in the gelatin mixture. Transfer to a bowl and let cool. Cover and refrigerate for 6 hours. When ready to use, gently stir with a spatula to soften.
Cake
With the rack in the middle position, preheat the oven to 350°F (180°C). Line a 12 x 17-inch (30 x 43 cm) baking sheet with parchment paper, letting the paper hang over the two shorter sides. Butter the paper and the exposed sides of the baking sheet.

In a bowl, whisk together the flour, baking powder and salt.

In another bowl, beat the eggs and sugar with an electric mixer for 10 minutes until the mixture triples in volume and forms a ribbon as it falls from the beaters. Sift the dry ingredients over the egg mixture and gently fold in using a whisk. Spread the batter evenly on the prepared sheet.

Bake for 15 minutes or until a toothpick inserted into the centre of the cake comes out clean. Let cool completely on a wire rack, about 1 hour.
Vanilla Chiboust Cream
In a small bowl, sprinkle the gelatin over the water and let bloom for 5 minutes.

In a small saucepan, bring the milk, vanilla seeds and pod to a boil. Remove from the heat, cover and infuse for 10 minutes.

In another saucepan off the heat, combine 2 tbsp of the sugar and the cornstarch. Whisk in the egg yolks, then the milk. Bring to a boil over medium heat, whisking constantly and scraping the sides and bottom of the pan until the mixture has thickened. Strain through a sieve. Whisk in the gelatin mixture until it dissolves. Set the pastry cream aside in a large bowl.

In another bowl, beat the egg whites with an electric mixer until frothy. Gradually add the remaining sugar, beating until semi-stiff peaks form.

Using a spatula, gently fold one-third of the meringue at a time into the pastry cream.
Assembly
Remove the cake from the baking sheet by carefully lifting the parchment paper. Spread with one-quarter of the Chiboust cream. Spread three-quarters of the cranberry filling overtop. Roll the cake from the short side and place on a serving platter. Cover completely with the remaining cream. Refrigerate for 2 hours. Cover and refrigerate the remaining cranberry filling.

When ready to serve, stir the remaining cranberry filling until softened and spread on the yule log.
Note
Chiboust cream is pastry cream made light and fluffy by the addition of meringue.
To help you with this recipe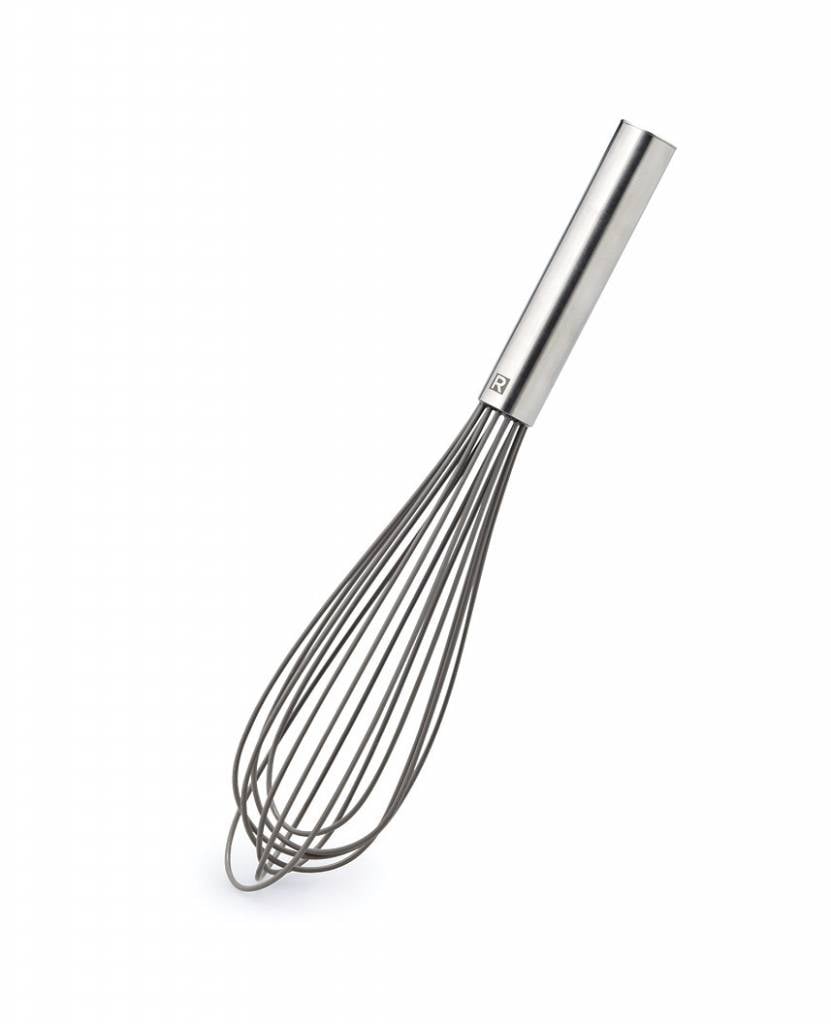 This silicone whisk allows you to whip cream, sauces and eggs efficiently.
12.49 $
SHOP NOW