When pretty panettones stack up at the bakery, you know Santa's on his way. This recipe for the sweet, fluffy loaf delivers the festive taste of Italy to your holiday table.
Preparation
In a bowl, whisk together the water, egg yolks, eggs, zests and vanilla.

In a stand mixer fitted with the dough hook, combine the flour, sugar, yeast and salt. Add the egg mixture and knead until the dough starts to form.

Add the butter and knead for 5 minutes. The dough will be soft and very sticky. Place in a lightly oiled bowl. Cover with lightly oiled plastic wrap. Let rise in a warm, humid place for 1 hour and 30 minutes.

In another bowl, soak the dried fruit in the rum, stirring several times, while the dough is rising (at least 1 hour).

Fold the fruit and rum mixture into the dough until it is completely incorporated. Pour the dough into a 7-inch (18 cm) paper panettone mould. Place on a baking sheet. Let rise, uncovered, in a warm, humid place for 1 hour and 15 minutes or until the dough has risen just above the edge of the mould.

With the rack in the middle position, preheat the oven to 350°F (180°C).

Bake for 40 minutes or until a wooden skewer inserted into the centre of the panettone comes out clean.

Remove from the oven. Insert two long skewers through the paper mould and through the base of the panettone, making sure they are parallel (see note).

Invert and suspend the panettone by the skewers in a large pot. It must not touch the sides or bottom of the pot. Let cool completely. The panettone will keep for 1 week under a cake dome at room temperature.
Note
For steps 8 and 9, be sure to use skewers that are longer than the diameter of your pot.
To help you with this recipe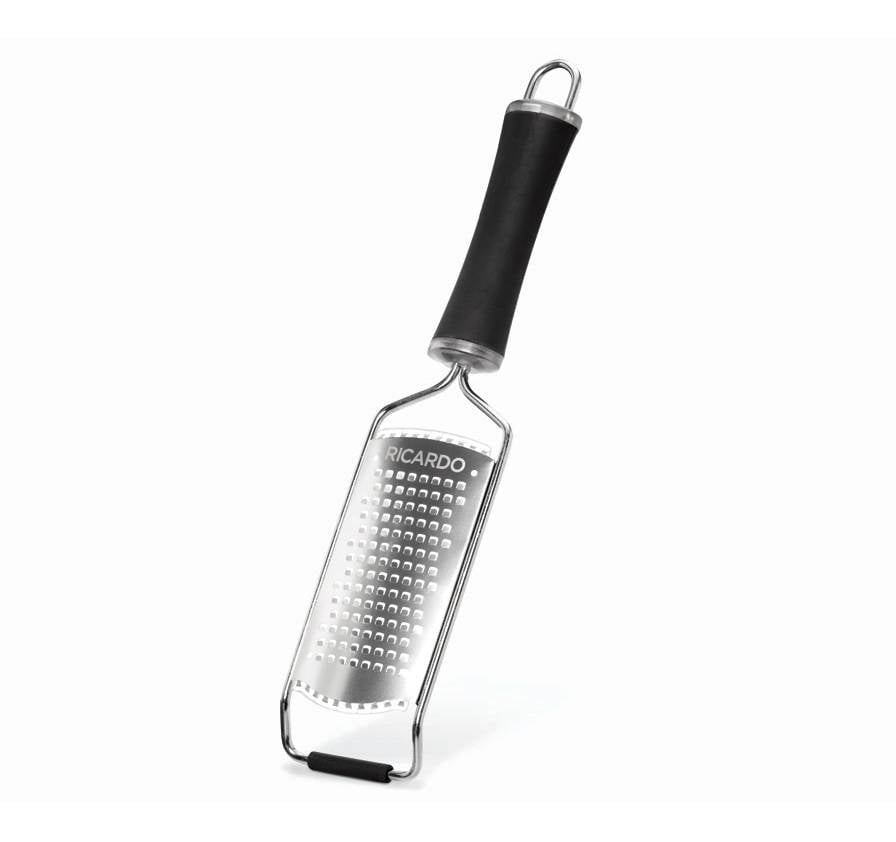 This large stainless steel grater with a medium blade is perfect for grating cheeses, chocolate or vegetables. The handle and the non-skid strip allows for a comfortable and secure grip.
17.99 $
SHOP NOW