Preparation
Sweet Shortcrust Pastry
In a food processor, combine the flour, sugar and baking powder. Add the butter and pulse a few times, until it forms pea-sized pieces. Add the egg and pulse just until the dough starts coming together. Add water, as needed. Remove the dough from the food processor and shape by hand into a disc. Cover in plastic wrap and refrigerate for 1 hour.

With the rack in the middle position, preheat the oven to 400°F (200°C).

Divide the dough into 8 small discs. On a lightly floured work surface, roll out each disc to a thickness of 1/8 inch (3 mm). Line eight 4-inch (10 cm) tartlet pans, pressing the dough into the bottoms and sides of the pans. Prick all over the pie shells with a fork. Cover each tartlet pan with a small piece of foil and fill with dried beans. Transfer to a baking sheet. Bake for 20 minutes. Remove the beans and foil and bake for another 5 minutes or until the crust is cooked and golden. Let cool on a wire rack.
Light Passito Cream
Meanwhile, in a small pot off the heat, whisk together the sugar, corn starch and flour. Add the egg and mix well. Add the milk and half of the cream (1/4 cup/60 ml). Add the orange zest. Bring to a boil over medium heat, stirring constantly and making sure to scrape the bottom and sides of the pan, until the mixture thickens. Remove from the heat. Add the passito. Remove the zest. Pour into a bowl and cover with plastic wrap directly on the pastry cream. Let cool and refrigerate for 1 hour 30 minutes or until the cream is completely chilled.

In a bowl, whisk together the remaining cream with an electric mixer until firm peaks form. Using a spatula, fold the whipped cream into the pastry cream. Divide the pastry cream among the cooled tartlet shells.
Cantaloupe
In a small pot, combine the sugar and passito. Heat over medium heat until the sugar dissolves. Let cool. Pour into a large bowl.

Thinly slice the cantaloupe length-wise to obtain thin ribbons. Place them in the passito mixture and let soak for 15 minutes. Drain.

Form the ribbons into rosettes and place on the tartlets. The tartlets will keep for 2 days in the refrigerator.
Note
Passito is a Sicilian muscat dessert wine and can be found in liquor stores. It can be replaced in this recipe with white port or muscat. Instead of rosettes, you can make cantaloupe balls using a melon baller. Let soak in the passito mixture as you would the cantaloupe ribbons.
To help you with this recipe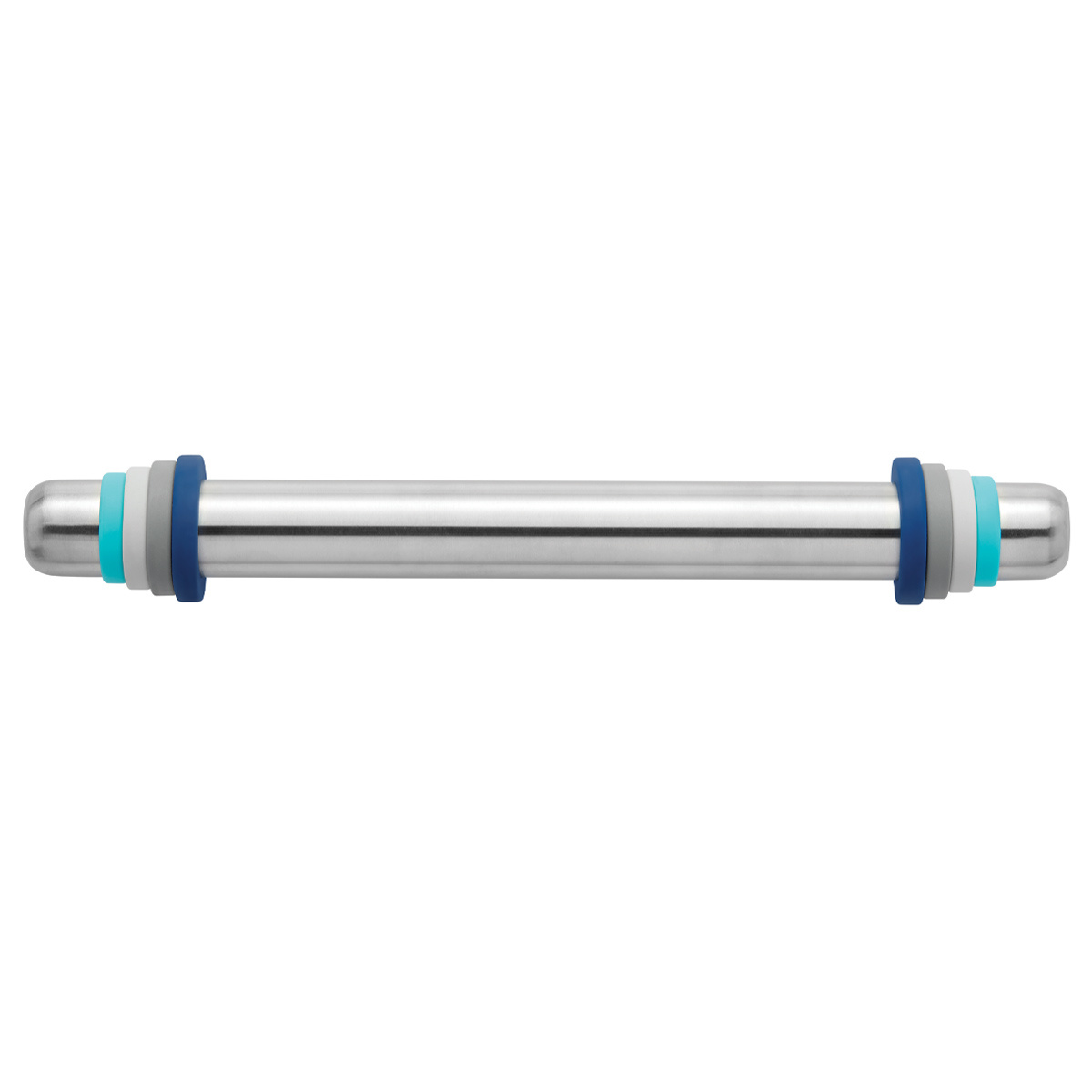 This rolling pin has a smooth and non-stick stainless steel surface. It can be chilled beforehand in the freezer, making it easier to work with the dough. Removable silicone discs slide easily onto the pin to help roll out your preferred pastry thickness.
24.99 $
SHOP NOW