Looking for a dairy-free milk alternative? This Taiwanese-inspired soy milk is a DIY recipe you'll want to have on-hand!
Preparation
Place the soybeans in a large bowl. Cover with water and soak for 12 hours at room temperature. Add more water to cover the beans, if needed. Drain, rinse well and set aside.

Line a colander with eight layers of cheesecloth, letting it hang over the sides. Place the colander over a large pot.

In a blender, purée half of the soybeans with 2 cups of the filtered water. Pour the mixture into the colander. Repeat with the remaining beans and 2 more cups of the water. Add the remaining water to the colander. Gather the ends of the cloth and twist them together to form a pouch. Using a potato masher, press the pouch against the colander to extract the maximum amount of liquid, about 8 cups (2 liters). Discard the soy solids.

Over medium-high heat, bring the soybean liquid to a simmer and cook, stirring and skimming the surface frequently, for about 25 minutes. Stir in the sugar. Serve hot, warm or cold. The soy milk will keep for 1 week in the refrigerator.
To help you with this recipe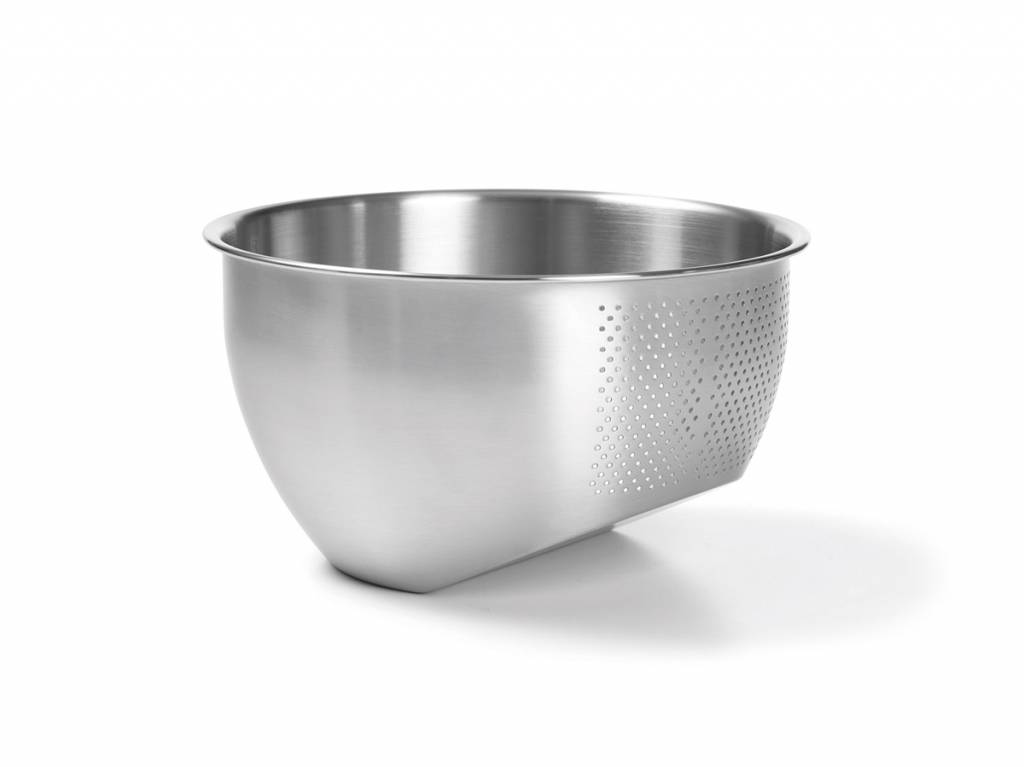 This large capacity 2-in-1 stainless steel colander is designed to both rinse and drain lettuce, vegetables or fresh herbs. Place it upright to soak food and then rest it diagonally to drain.
22.99 $
SHOP NOW