Ingredients
Mashed Potatoes
Crab Salad
Preparation
Mashed Potatoes
With the rack in the centre position, preheat the oven to 425°F (220°C).

In a baking dish, coat the bell pepper and chili with the oil. Bake for 10 minutes, turning over halfway through cooking. Remove the chili, place in a small bowl and cover tightly with plastic wrap. Continue baking the bell pepper for 15 minutes or until tender and beginning to darken. Add the pepper to the bowl with the chili and cover tightly with plastic wrap. Let cool for 15 minutes. Skin and seed the peppers and cut into large pieces.

Meanwhile, place the potatoes and garlic in a pot. Cover with cold water and add a pinch of salt. Bring to a boil and let simmer for 20 minutes or until tender. Drain and return to the pot. Mash with a potato masher.

In a small food processor, purée the peppers. Fold the purée into the potatoes using a spatula. Add the mayonnaise and lime juice. Season with salt and pepper. Set aside.
Crab Salad
In another bowl, combine the crab meat with the mayonnaise and green onion.

Place a 3-inch (7.5 ml) cookie cutter in the centre of a plate. Spread 3 tbsp (45 ml) of mashed potato on the bottom. Cover with one quarter of the crab, followed by another 3 tbsp (45 ml) of potato. Arrange one quarter of the avocado slices over the potato. Finish with 3 tbsp (45 ml) of potato. Gently remove the cookie cutter. Repeat with the remaining ingredients.

Garnish with the radish sprouts just before serving.
To help you with this recipe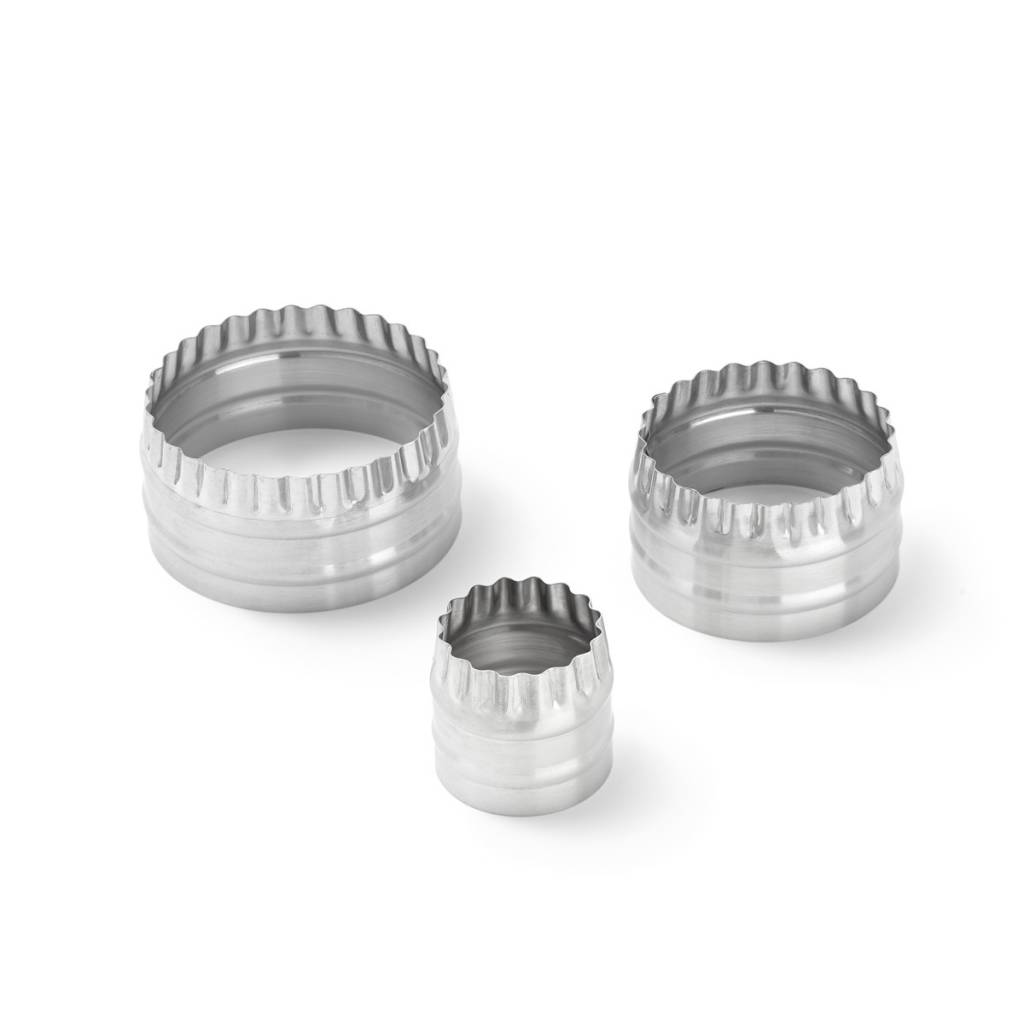 This set of RICARDO round cookie cutters is perfect for making cookies of various sizes. Their stainless steel blades ensure precise cutting of the dough. They're also reversible, with each cutter featuring a fluted edge and a straight one.
10.99 $
SHOP NOW